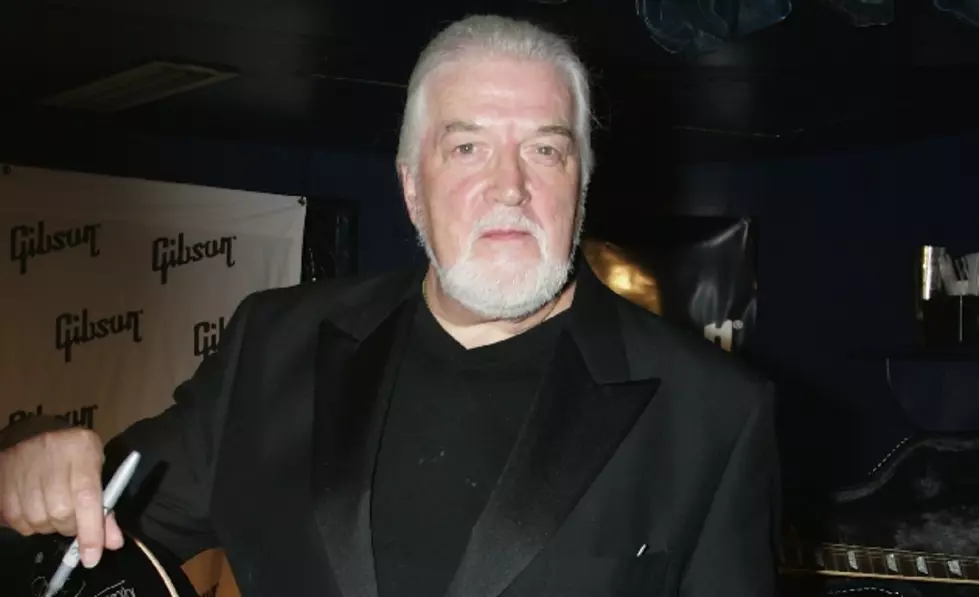 Deep Purple Colleagues Fondly Remember Jon Lord
As tributes to Deep Purple keyboardist Jon Lord continue to pour in, his former band mates in the legendary British hard rock ensemble are remembering their fallen colleague, who passed away Monday (June 16) from a pulmonary embolism after a long battle with pancreatic cancer. Lord was 71.
"He was my hero," vocalist Ian Gillan told Planet Rock Radio on Monday. The singer fondly recalled his friend's sense of humor, sharing the story of the time an excited fan rushed up to Lord after recognizing him in an airport, getting so exited that he blurted, "Ah, Jon Lord, Jon Lord . . . I'm your hero!" Lord calmly replied, "Oh, so you're King Arthur."
"That was typical Jon," Gillan said. "He was the most amazing character, and I suppose the Godfather of Deep Purple. We all looked up to him with tremendous admiration. If there was such a thing as a typical English gentleman in rock music, it was Jon Lord."
Guitarist Steve Morse agrees. "He always had a regal, gentlemanly manner," Morse recalled in a statement. "His humor was right up my alley, with us exchanging ridiculous thoughts like, 'If Brenda Lee married Tommy Lee, her new name would be Brenda Lee.'" Morse also related the time Lord charmed Morse's then-five-year-old son with a Donald Duck imitation as he was being rushed from a dressing room to a meet and greet.
As far as Lord's musical influence, Morse said, "Jon was the powerhouse keyboard player that brought rock and classical directly together many times."
Bassist Roger Glover also weighed in, saying, "It's unthinkable that Jon is gone. My thoughts are for his wife Vicky and all his children and family at this sad moment in their lives. I wish them all strength. A great sadness and sense of loss hangs over me. Not only has the music world lost a fantastic musician but a gentleman of the finest order. He was a giant in my life, a great friend, a fellow traveler, a teacher, not only of music, but of life. I am devastated at his passing."
Former Deep Purple guitarist Ritchie Blackmore shared his own memories of Lord in a statement Tuesday. "Jon was not only a great musician, he was my favorite dinner companion.
"We are all deeply saddened. We knew he was sick but the word was that he was recovering and doing much better. This news came as a complete shock. Without Jon there would be no Deep Purple. He lives on in our hearts and memories."
More From Ultimate Classic Rock