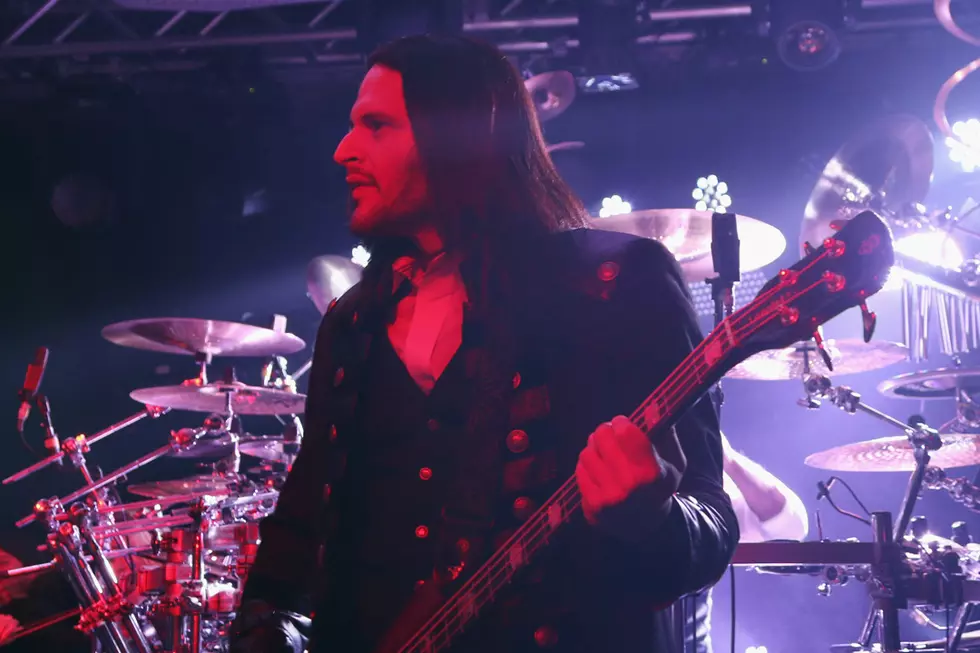 David Z, Adrenaline Mob and Trans-Siberian Orchestra Bassist, Killed in RV Crash
Anna Webber, Getty Images
David Zablidowsky, who, as David Z, was the bassist for both the Trans-Siberian Orchestra and Adrenaline Mob, was killed yesterday afternoon when a tractor-trailor struck Adrenaline Mob's RV. The band was en route to a gig at the State Theater in St. Petersburg at the time of the accident.
Gainesville.com is reporting that the RV had pulled off to the side of Interstate 75 in Micanopy, Fla., to change a flat tire when the other vehicle veered off the road, striking both the RV and the van and trailer that was carrying the band's equipment. The RV caught fire, which was extinguished within 20 minutes of the Marion County Fire Rescue arriving on the scene.
The other three members of the band -- singer Russell Allen, drummer Jordan Cannata and guitarist Mike Orlando -- are listed as being in serious condition, and a woman named Janet Revis is in critical conditon at UF Health Shands Hospital and North Florida Regional Medical Center.
This is the second tragedy to hit Adrenaline Mob in as many years. In 2015, drummer AJ Pero, best known for his work on Twisted Sister's seminal albums, died while on tour with them.
Zablidowsky and Cannata had only recently joined the band. In addition, Zablidowsky had played with Trans-Siberian Orchetra from 2000-2006, with another stint beginning in 2010 and continuing until the time of his death. Loudwire adds that he was also in ZO2, the group featured in the IFC TV series Z Rock.
Trans-Siberian Orchestra wrote on their Facebook page, "We are terribly saddened with the passing of our talented friend, Trans-Siberian Orchestra, Adrenaline Mob and ZO2 bass player, Dave Z (David Zablidowsky). Dave was so very special to our family and our thoughts and prayers go out to Dave's family, and all those affected by Friday's tragic accident."
Zablidowsky's death brought out social media tributes from several of those he knew and worked with. We've embedded some of them below.
Rocker Deaths: Artists We Lost in 2017
More From Ultimate Classic Rock