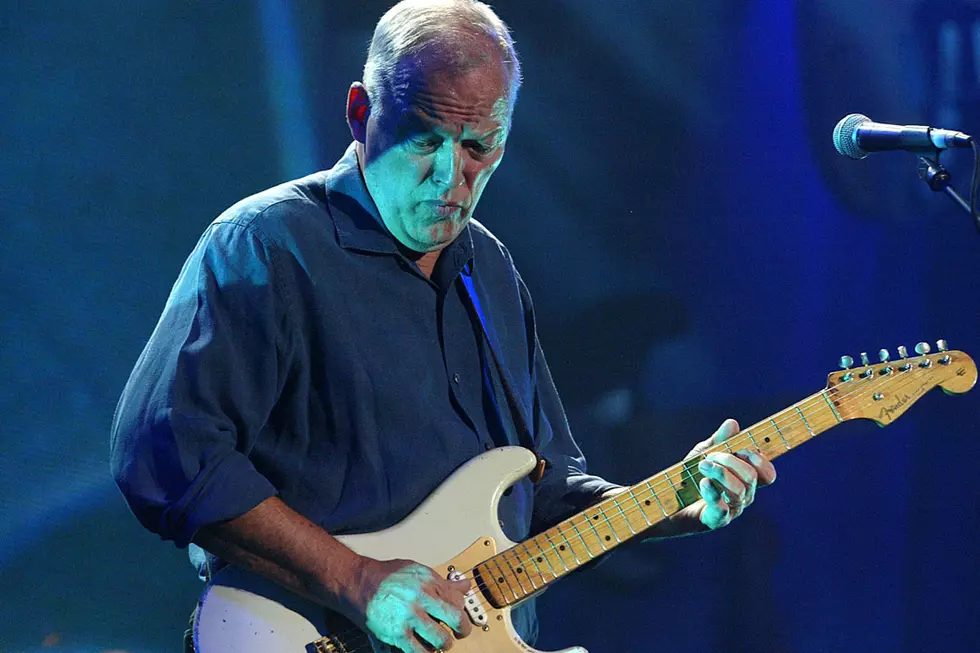 David Gilmour Used a Prison Choir on 'Rattle That Lock'
Jo Hale, Getty Images
"It's wonderful seeing all these guys singing in the prison along with people from the South London Choir," Gilmour told the BBC. "They are close to the end of their sentences, and they then have a place outside prison where they feel part of the community, and that's very good for them, to feel valued."
Gilmour, whose album comes out on Sept. 18, learned about the Liberty Choir when his son, Charlie, was sentenced to four months in Wandsworth after his conviction for violent disorder during a student protest. Gilmour said that his son's time behind bars gave them a chance to "see how the system worked, and there's a lot wrong with the system, but there are many other initiatives that people are taking into their own hands within prisons and for prisoners. This one, with the dual thing of doing it inside prison and on the outside as well, is a different step that we think is very good."
The Liberty Choir, which also includes members of the South London Choir, rehearses inside the prison. Gilmour said that his conversations with the inmates suggest that it's helping them.
"[T]hey all think it's a fantastic program and are very keen for it to be widened and spread to other prisons," he said. "It gives them real hope and optimism that they don't just come out of prison into a vacuum and the same temptations. This gives them at least one night a week with something to do where they feel valued, and they can join in with something artistic that is uplifting."
Pink Floyd Albums Ranked Worst to Best
You Think You Know Pink Floyd?
More From Ultimate Classic Rock