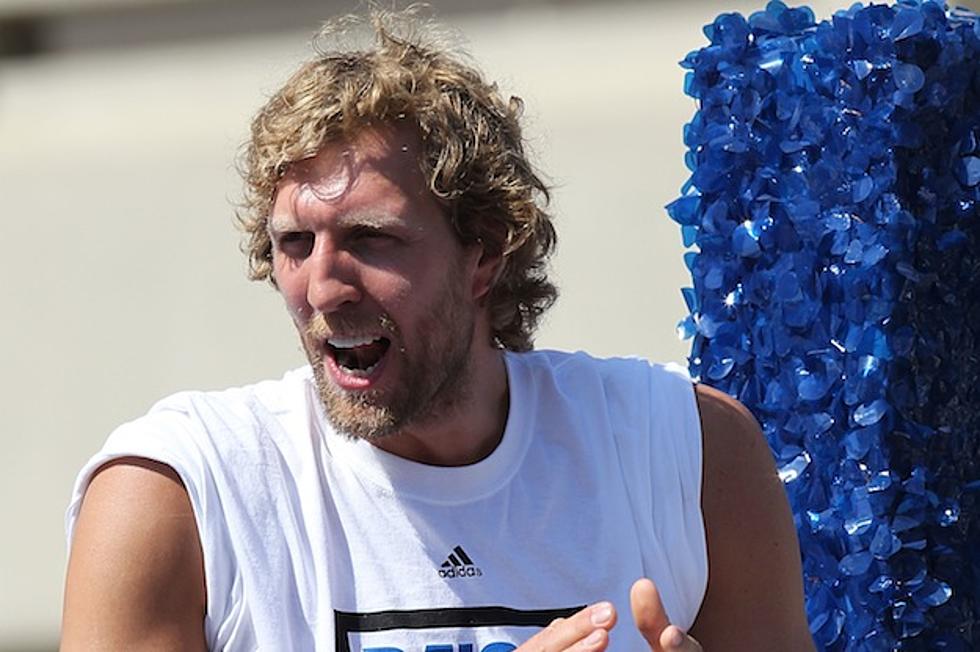 Queen's 'We Are the Champions' Subjected to Worst Rendition Ever by NBA Champion Dirk Nowitzki
Dallas Mavericks power forward Dirk Nowitzki delivered a ghastly rendition of Queen's 'We Are the Champions' during his team's victory parade on Thursday. The German basketball player may have led Dallas to the NBA championship earlier this week, but he's certainly not a superstar when it comes to singing.
Unlike the sweetness of his fall-away jump shot, Nowitzki's singing is like something out of a horror movie. It's the voice that would come from a creature developed from the DNA of the monster from 'Frankenstein' and Chewbacca from 'Star Wars.' We only hope that there were no young children present during his blood-curdling performance.
To make matters worse, Nowitzki was later joined on 'We Are the Champions' by the rest of his teammates and Mavericks owner Mark Cuban, with each note worse that the previous one. All we can say is that we pray that Nowitzki never follows in the giant footsteps of Shaquille O'Neal and decides to record an album.
But then again, who are we to judge? Watch the video below, and listen for yourself. (Warning: Not Safe for Ears!)
Watch Dirk Nowitzki and his Dallas Mavericks Teammates "Sing" Queen's 'We Are the Champions'