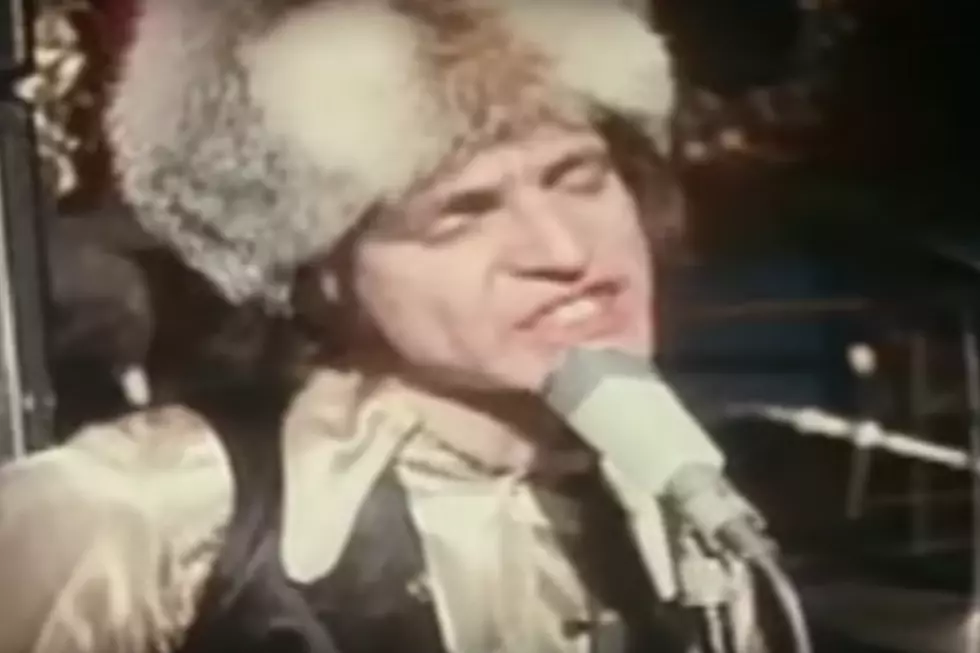 When Cream Played Live for the First Time
YouTube
Manager Robert Stigwood issued a strange news release announcing the debut of Cream, one of rock's first supergroups: "The first is last and the last is first, but the first, the second and the last are Cream," he said. "They will be called Cream."
The occasion was a July 29, 1966 performance by Eric Clapton, Jack Bruce and Ginger Baker at a British club. Despite Stigwood's hyperbolic words, however, Cream's initial performance at Manchester's Twisted Wheel was decidedly low key.
"The club," Clapton wrote in Clapton: The Autobiography, "was pretty quiet that night, as we were a last-minute unannounced addition to the bill. The show, consisting of predominantly blues covers like 'Spoonful,' 'Crossroads,' and 'I'm So Glad,' was merely a warm-up for the real debut that Stigwood had planned for us, two nights later, at the sixth National Jazz and Blues Festival at Windsor Racecourse."
Bruce had worked with Baker in Alexis Korner's Blues Incorporated and the Graham Bond Organisation. Bruce also worked with Clapton during a stint with John Mayall's Bluesbreakers. After a Bluesbreakers show, Baker drove Clapton back to London and asked if he'd like to form a new band.
"When Ginger invited me to join, I asked him who else was in the band," Clapton later told Uncut. "He said, 'I don't know yet.' So, I suggested Jack. He said, 'No, what did you have to go and mention him for?' I said, 'Because I just played with him and he's a great bass player and you guys played together with Graham Bond and Alexis, so I thought you'd be pleased.' And he said, 'No, we don't get on very well at all.' So, I withdrew at that point. Then I said I would only go in with Ginger, if he would go in with Jack. So he had to say OK."
Clapton said the initial inspiration to form a power trio came during a show by bluesman Buddy Guy. "I'd seen Buddy live and it was unbelievable. He was in total command and I thought, 'This is it,'" Clapton said. "It seemed to me you could do anything with a trio – at least if you were a genius and a maestro like Buddy Guy. I was suffering from delusions of grandeur in that direction."
Back at the National Jazz and Blues Festival, that might have seemed quite obvious.
"It's funny to think of now, but we were all so nervous," he wrote in Clapton: The Autobiography. "We were an unknown band topping the bill, closing the last night's session. After playing mostly in clubs, we were now performing outside to 15,000 people. We had a tiny amount of equipment, and being only a trio, we didn't seem to have any power. It all sounded so small, especially playing after the group then known as the world's loudest rock band, the Who."
Mother Nature didn't provide any solace, either. "The weather was abysmal. It poured with rain, and we only played three songs before we ran out and Ginger had to make the announcement, 'Sorry, there are no more numbers,'" Clapton added. "I think we played a couple of them again, but nobody seemed to care. Then we just jammed, and the audience went crazy. The music press went crazy, describing us as the first 'supergroup.'"
Ranking Every Eric Clapton Album
See Jack Bruce Among Rock's Forgotten Supergroups
More From Ultimate Classic Rock