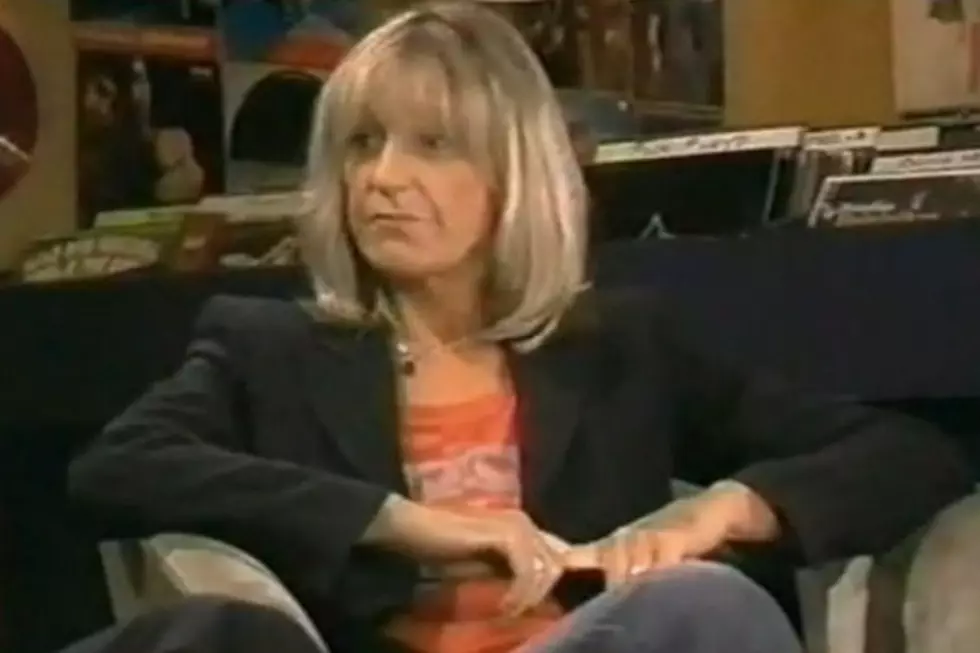 Christine McVie at Peace With Fleetwood Mac Past
YouTube
Christine McVie enjoyed a wild ride as a member of Fleetwood Mac, but nowadays the retired rocker prefers a quiet life out of the spotlight. In a new interview, the legendary singer and songwriter shares her fond and not-so-fond memories of the past, and says she has no problem with her former bandmates moving on without her.
McVie looks back on the landmark album 'Rumours' in a rare public interview with Mojo magazine. Released in February of 1977, the album spawned a string of commercial hits including 'Don't Stop,' 'The Chain' and 'Dreams.' McVie contributed 'You Make Loving Fun,' 'Don't Stop,' 'Oh Daddy' and 'Songbird,' but she recalls that her rocky relationship with ex-husband John McVie, as well as the strain between Lindsey Buckingham and Steve Nicks, made for a stressful situation.
"John and I have long since made friends, and I'm sure Stevie and Lindsey have as well. But I am often still flabbergasted at how the hell we managed to make [the album] in the first place," McVie says incredulously. "But that was what tied us together -- we knew that the music was good. The chemistry was such that we brought the best out in each other."
Still, McVie acknowledges that the group's crazy, drug-fueled antics impacted the recording sessions. "They were wild days," she admits. "I can't deny there was a lot of lunacy in the studio. But Stevie and I rented a condominium in Sausalito to get away from all of that. It was the boys who all stayed at the Record Plant house. So that's where all the madness was happening."
The musician still enjoys the music on 'Rumours' after all these years. "It was a real pleasure to listen to it again," she states. "I've had it lying around but not listened to it for years. It's like if you live next door to Buckingham Palace, you don't go and look at it every day."
McVie departed Fleetwood Mac in 1998, returned to her native England and has since kept a very low profile. She has seen her old band in concert a few times since, though she has steadfastly not joined them onstage. "I have a really good time when I go. I can stand at the sound board and watch them sweat," she says with a laugh. "They do my songs, 'Don't Stop' and 'World Turning,' but they are limited to what they can do of mine. I think they tried 'You Make Loving Fun,' but I don't think the sound of their vocals were right. But I wish them well."
McVie appears to have no future plan to return to music, and she says she has shelved any plans she once had of opening a restaurant, which was part of her intent when she left the group. "I didn't open a restaurant but I did go to a few cooking schools," she says, adding, "It was too much like hard work!"
More From Ultimate Classic Rock