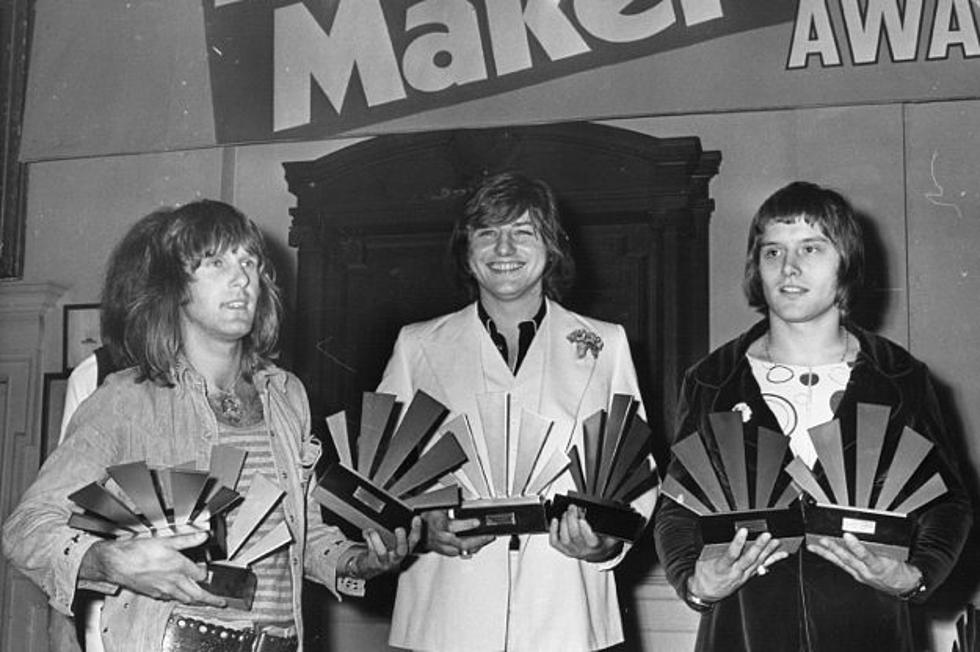 Carl Palmer Says Failed 2010 Show Killed Chances for Larger ELP Reunion
Hulton Archive, Getty Images
Fans searching for an answer as to why Emerson, Lake and Palmer are unlikely to ever play again need only listen to their final reunion performance, drummer Carl Palmer says. For him, their set at 2010's High Voltage Festival was simply not up to the group's lofty standards -- despite a lengthy acclimation period beforehand.
After that, any hopes for a larger reunion tour were nixed.
"We rehearsed for five weeks, which I could never understand why we needed to rehearse that long," Palmer tells Jeb Wright of Classic Rock Revisited. "Upon hearing the recordings, maybe five weeks was not long enough. It wasn't to the standard that I liked and I didn't think it sounded that good."
Of course, ELP has taken lengthy breaks before. The group was inactive from 1978-91, and had not played together for some 12 years before assembling again in 2010. But Palmer seems determined to move on these days. He has continued to record and tour with Asia, which has a new project in the works for 2013. Palmer is also appearing now with his own group ELP Legacy -- which, unlike his former prog-rock supergroup, features a guitarist in Paul Bielatowicz.
Palmer says that allows him to reference the past without having to repeat it.
"For me, it's just a pride thing," Palmer adds. "Unless it's as good as what it can be, then I can't do it. I would have carried on if it had been as good as it was. I don't believe it was and I don't believe it would have ever gotten back to that standard."
More From Ultimate Classic Rock