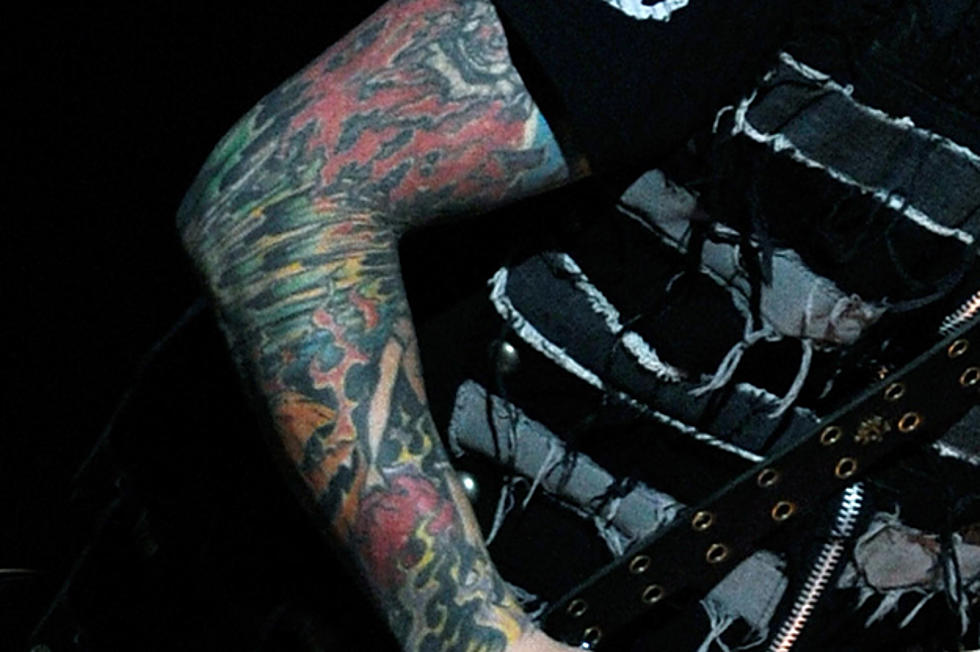 Can You Guess Whose Tattoo This Is?
Can you guess who rocks this tattoo… sleeve? Since both of this musician's arms sport a rainbow of ink from top to bottom, we're giving you the special bonus of an entire limb as a hint for this round.
This 'beautiful creature' has had a love for art and a passion for ink since he was a youngster. In fact, he calls it an addiction. He sports the word 'demented' across his fingers and has a pretty detailed tattoo of several black crows spread across his chest.
One last clue, don't let his name fool you, he doesn't spin records, he shreds on guitar for one of the most notorious rock bands of all time.
Ready to guess? Click below to reveal whose tattoo this is.
More From Ultimate Classic Rock