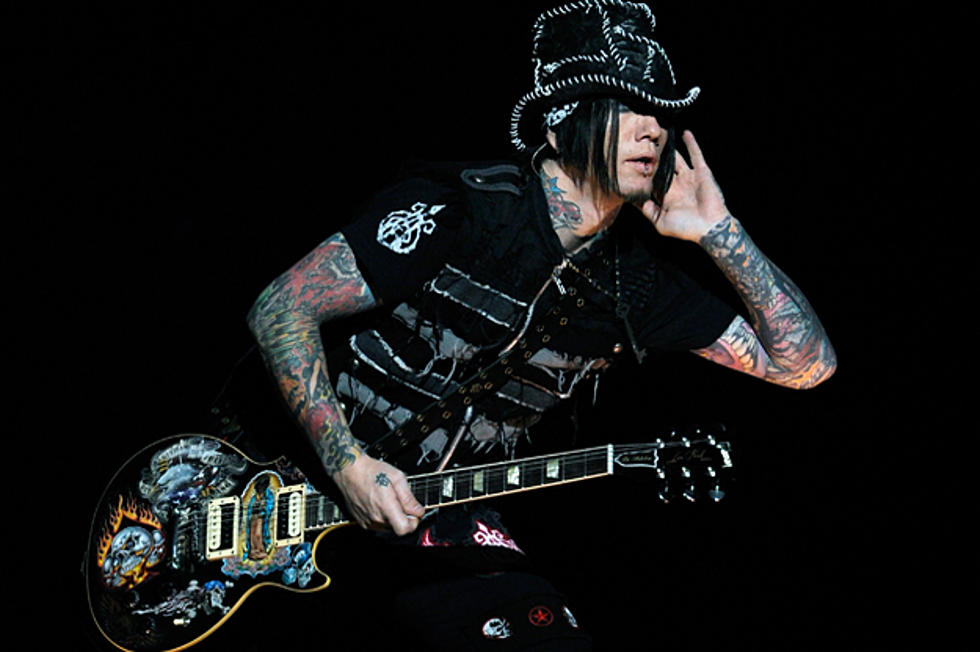 The rock n' roll rainbow of flesh belongs to Guns N' Roses guitarist DJ Ashba! Ashba, who joined GN'R in 2009, may just be one of the hardest working men in rock. In addition to his work with Axl Rose, he's also an integral part of the band Sixx: A.M. with Motley Crue bassist Nikki Sixx and James Michael.
If that's not enough, he's also a very successful songwriter and producer, with many notable songwriting credits under his belt including several songs on the Crue's last release, 'Saints of Los Angeles.' His talents aren't restricted to just rock either, he's also worked with artists of other genres such as Neil Diamond.
Ashba is covered head to toe in tats; his very first was of a panther ripping threw the skin of his right arm. He says he's always been interested in them, even drawing them on his arms in markers when he was younger.
More From Ultimate Classic Rock