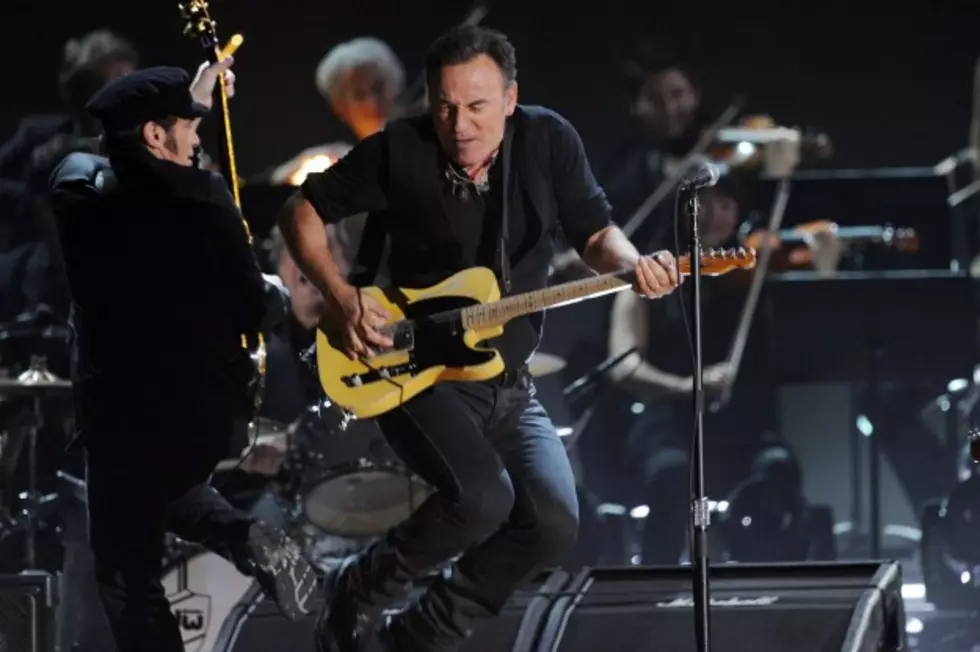 Bruce Springsteen Streams 'Wrecking Ball,' Title Track To New Album
The seventh track from Bruce Springsteen's upcoming album is now being streamed, and it's the title track, 'Wrecking Ball.' The stream will be available for today (Feb. 27) only, then it will be replaced by the next song in 'Wrecking Ball's' sequence, 'You've Got It.' 'Wrecking Ball' the album will be released on Tuesday, March 6.
Those of you who collect Springsteen bootlegs will know that this is not really a "new" song. Springsteen wrote the song in 2009 in honor of his final shows at New Jersey's Giants Stadium, which was torn down to make way for MetLife Stadium.
Springsteen opened up each of the five nights in the Meadowlands with the song, with its debut performance on Sept. 30, 2009 released as a single. He performed it frequently throughout the rest of the 'Working On A Dream' tour, changing the lyrics at each stop to reflect the sports history of that night's city. Let's face it, a song about the home of the four-time Super Bowl champion New York Giants wouldn't go down too well in Philly.
Unlike the rest of the album, the song's lyrics don't directly deal with economic hardships. But its theme of proud defiance in the face of adversity, the subject of many a Springsteen classic ('Badlands,' 'No Surrender'), serves as an apt metaphor for the rest of the album. Musically, it's a loose and freewheeling  piece of folk-rock that will sound great in concert, especially when the horn players grab a hold of the middle section.
NBC's 'Late Night With Jimmy Fallon' will devote its entire week of programming to Springsteen, with the Boss appearing tonight and Friday, March 2 to chat with Fallon and, we suspect, sing a song or two. UCR will cover each night's episode, even the one with country star Kenny Chesney singing 'Born In The U.S.A.'
More From Ultimate Classic Rock