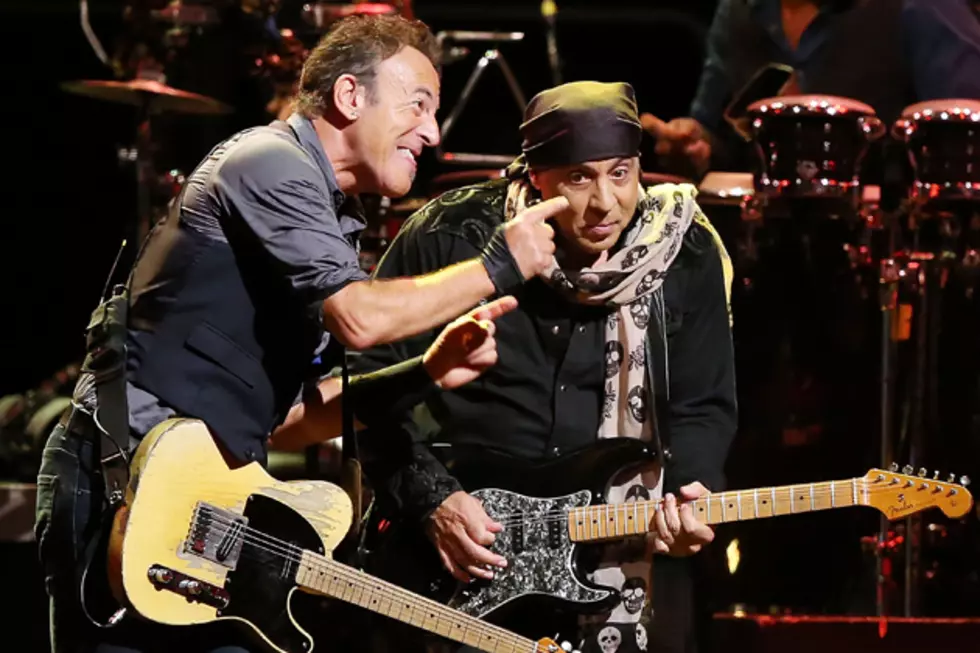 Bruce Springsteen to Appear on Steven Van Zandt's TV Show 'Lilyhammer'
Mark Metcalfe, Getty Images
For decades, Steven Van Zandt has played second lieutenant to Bruce Springsteen, but now the roles are about to be reversed. It was reported today (Sept. 5) that Springsteen will be a guest star on Van Zandt's TV show, 'Lilyhammer.'
Deadline says that Springsteen will play the owner of a mortuary in an upcoming episode of the series. His previous acting experience consists of a cameo as himself in the 2000 film 'High Fidelity,' which can be viewed below.
'Lilyhammer,' which has been a hit for two seasons in Norway and can be viewed in America on Netflix, stars Van Zandt as Frank "The Fixer" Tagliano, a former mobster hiding out in Norway in the Federal Witness Protection Program. Van Zandt has had to miss parts of tours in the last two years while he filmed 'Lilyhammer.' When he was on 'The Sopranos,' his role was reduced to accommodate his work with Springsteen.
The appearance on 'Lilyhammer' continues the stretching out into other areas that Springsteen has undertaken this year. In July, he co-directed a short film based on his recent song, 'Hunter of Invisible Game,' and last month he announced that he will release 'Outlaw Pete,' a "picture book for adults" taken from his 2009 track of the same name.
Watch Bruce Springsteen in 'High Fidelity'
More From Ultimate Classic Rock