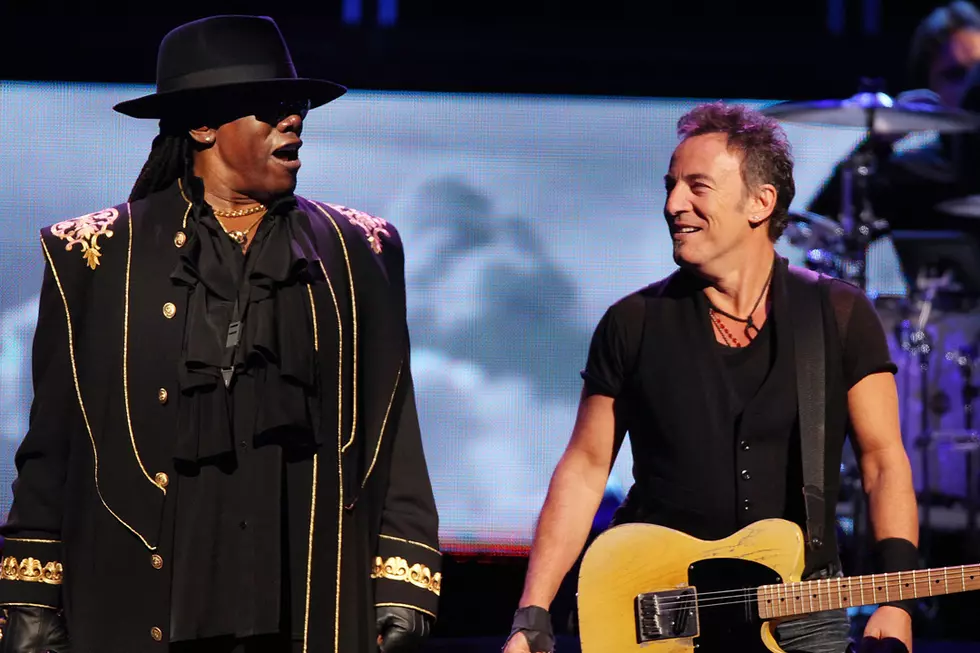 Bruce Springsteen Releases Last E Street Band Concert With Clarence Clemons
Vince Bucci, Getty Images
Right before Christmas, Bruce Springsteen has delivered a present to his fans. Yesterday (Dec. 23), he gave an official release to one of his most historic concerts in recent memory: the Nov. 22, 2009 show at the HSBC Arena in Buffalo, N.Y. It was the last E Street Band performance to feature Clarence Clemons.
"This was the miracle," he said during the show. "This was the record that took us from way below zero to … one." Springsteen dedicated the performance to his former manager Mike Appel, who was in attendance, for making his successful audition with Columbia Records happen.
During "Growin' Up," Springsteen broke the song down and recalled the night in 1971 when he first performed with Clemons at the Student Prince in Asbury Park. Then he metaphorically described what happened next, a late-night drive through the woods in a Cadillac followed by a long dream. "And when we woke up," he concluded, "we were in f---in' Buffalo, New York."
It was eerily prophetic. Although there were a few E Street Band performances filmed for the promotion of 2010's The Promise: The Darkness on the Edge of Town box set, it was the last full Bruce Springsteen concert with Clemons. He died on June 18, 2011 after having suffered a stroke a week earlier.
The concert also fell on guitarist Steven Van Zandt's birthday, and Springsteen indulged his friend by breaking out the world premiere of "Restless Nights," a River-era outtake and one of Van Zandt's favorite Springsteen songs. This was followed by "Happy Birthday" and Working on a Dream's "Surprise, Surprise."
Bruce Springsteen Albums Ranked Worst to Best
More From Ultimate Classic Rock