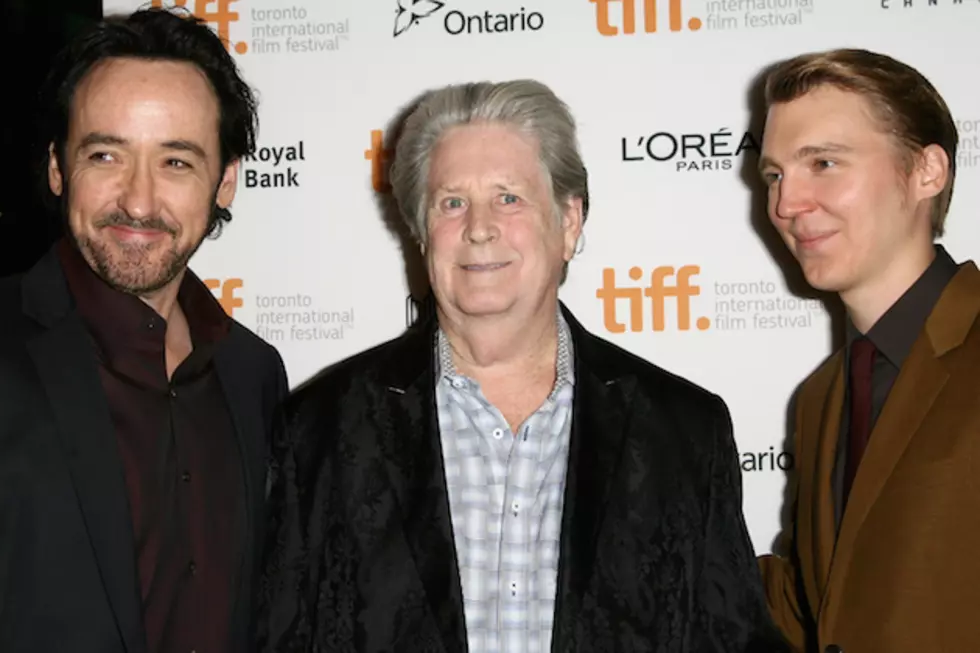 Brian Wilson Biopic Explores His Complex Relationship with Mike Love
Tommaso Boddi, Getty Images
"I had a lot of trouble sympathizing with Mike, to be honest," Dano tells Rolling Stone. "You read the biographies, and it's like, F-- this guy! But after I talked to Brian, I saw that he still has a lot of love for his cousin. So it did change things in terms of how I played those scenes."
'Love and Mercy' focuses on the two bandmates' now-legendary battles over the direction of 'Pet Sounds,' a period when Wilson wanted to take the Beach Boys away from songs about cars and girls into darker, more complex territory. As Wilson began struggling with mental illness and substance abuse, controversies would arise over Love's fight for ownership of the band name, as well as songwriting credits. More recently, the two argued in the press over the messy conclusion of the group's 50th anniversary tour.
It's unclear how much meeting with Wilson changed the way that Love was depicted in 'Love and Mercy.' But Dano -- perhaps best known for his work in 'Little Miss Sunshine' and 'There Will Be Blood' -- does admit that, over the course of advance screenings, "a lot of people have said we were too gentle with him, actually."
Dano, pictured at right, plays the 1960s-era Wilson. John Cusack, left, plays the '80s version, as Wilson emerged from a long period out of the spotlight. "Love and Mercy' premiered this month in Toronto; it has an American release planned via Lions Gate in 2015.