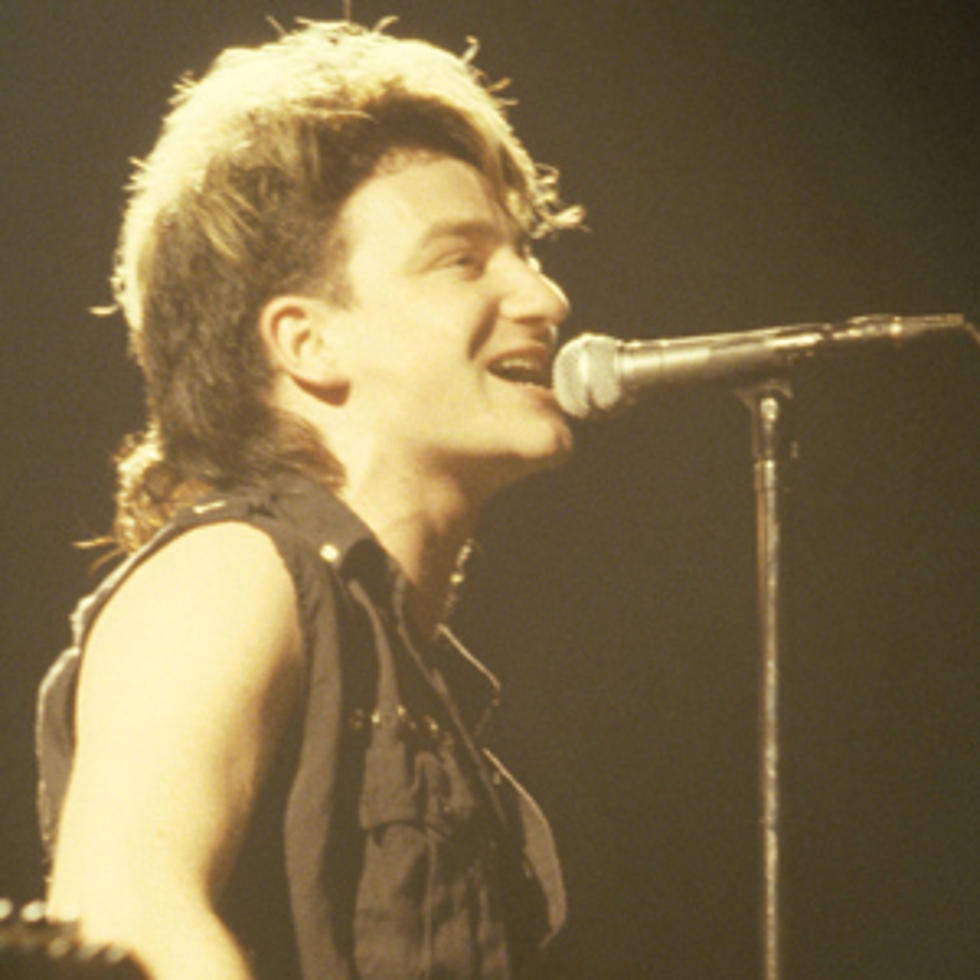 Bono – Most Famous Mullets
Though he's been known more in the last two decades for his trademark "Fly" sunglasses, the most distinct look of Bono's early days was his '80s mullet. Much like the rockers of his day, his hair was rather poofy up front, but part of what made the U2 singer's "Sho-Long" distinctive was his ability to grow out his hair in back and have it curl back toward his neck and shoulders.
In later years, Bono would apologize for the unfortunate hairstyle, but we say, Bono, take some pride, in the name of love, of that look. It worked for you at the time.
More From Ultimate Classic Rock