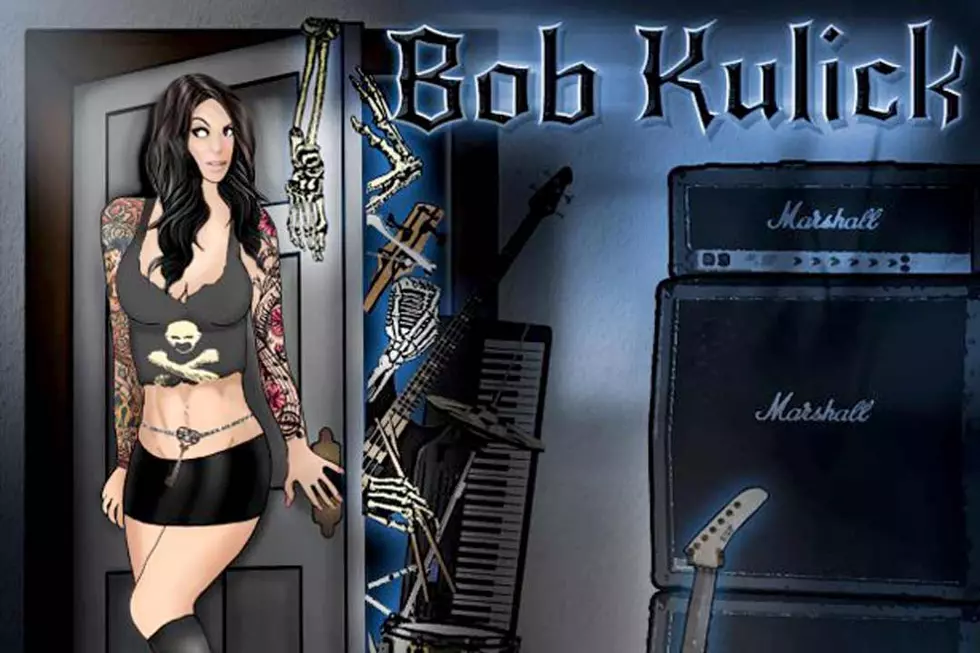 Bob Kulick Recruits All-Star Cast for Solo Album
Vanity Music Group
Even though it's been 51 years since his recorded debut, the guitarist and producer, who played both roles on the new LP, only began writing with a solo release in mind two years ago. The album -- which will be released on Sept. 15 -- includes five new compositions and five of Kulick's "all-time favorite songs."
You can see the track listing for the album below.
"I started writing music in 2015, which turned into songs co-written by my former Balance bandmate Doug Katsaros, and my brother Bruce," Kulick said in a press release. "I've had the thought of doing a solo project, using some of the musicians I'd worked with in the past, for some time. My girlfriend introduced me to producer Bobby Ferrari at Vegas View Recording and he loved the idea of working with me, and that introduction led to the making of this album."
Among his highlights are "Not Before You," co-written with brother Bruce, and "London," designed to evoke the era of Jack the Ripper, with help from Dee Snider. "Guitar Commandos," originally from his time with Skull, also includes a collaboration with his brother.
The Grammy-winning producer first appeared on record in 1966 as part of the Random Blues Band album Winchester Cathedral. In 1973, he first worked with Kiss, and even though he never joined the band, he was connected to them for several years, even joining Paul Stanley's solo group. Bruce Kulick was later hired by Kiss at Bob's suggestion.
Bob Kulick, 'Skeletons in the Closet' Track Listing
"Rich Man"
"Not Before You"
"London"
"Goldfinger"
"Player
"India"
"Skeletons in the Closet"
"Can't Stop the Rock"
"Guitar Commandos"
"Eyes of a Stranger"
Masterpieces: The Very Best Albums From More Than 100 Classic Rock Acts
More From Ultimate Classic Rock