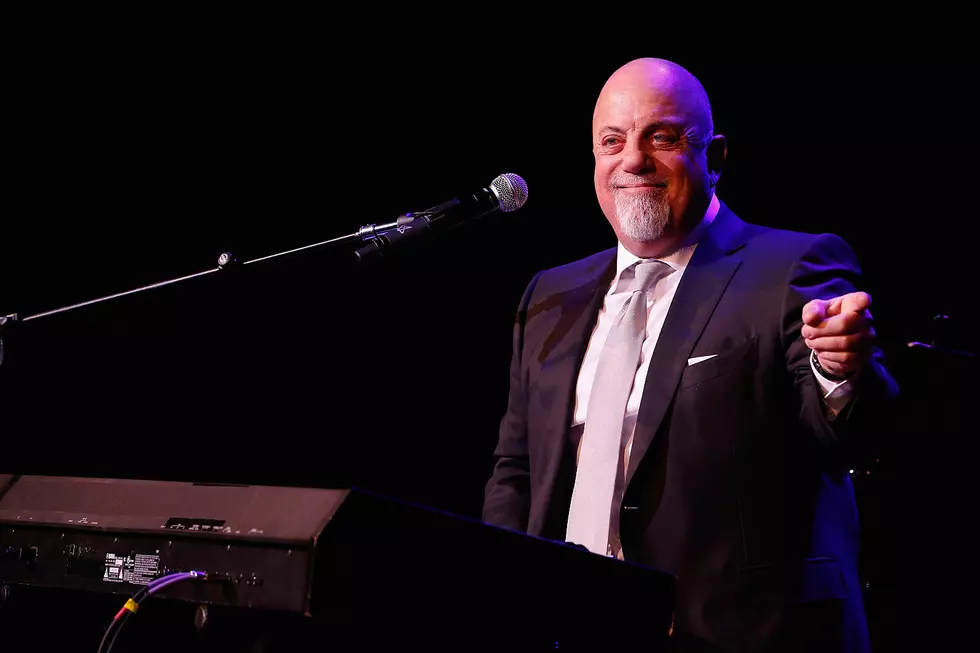 Billy Joel Confirms Final Madison Square Garden Show Date
Brian Ach, Getty Images
Billy Joel has confirmed the final ever date of his Madison Square Garden residency, set for July 25, 2024.
Joel has been performing regularly at the iconic New York City venue since 2014. The final date will be his 150th show at the Garden.
"I'm kind of flabbergasted that it lasted as long as it did. My team tells me that we could continue to sell tickets, but 10 years ...150 shows – all right already!" Joel said at a press conference earlier this year. "I do remember the first time I played at Madison Square Garden, it was the pinnacle of my career. It was, 'My God, I'm headlining Madison Square Garden.' Everybody in the world knows when you play at the Garden, it's not just New York, everybody knows when you've done the Garden. I never imagined anyone could have a residency here, it's just been one crazy, exhilarating night after another. We didn't think it would last 10 years."
More Billy Joel Dates Below
A complete list of Joel's remaining MSG dates can be viewed below.
"To me, my band, Madison Square Garden is more than just our office - it's home," Joel continued. "And to our audience, I want to thank them for coming to our shows for this long, for this much. It's hard to end, 150-lifetime shows. ... I just want to thank everyone for the wonderful thing that's happened here."
READ MORE: Why Billy Joel Hated His First Album, 'Cold Spring Harbor'
Presale tickets for the final date will be available starting Nov. 6, with general public tickets going on sale Nov. 10.
Billy Joel, Madison Square Garden Residency Dates
Nov. 22, 2023
Dec. 19, 2023
Jan. 11, 2024
Feb. 9, 2024
March 28, 2024
April 26, 2024
May 9, 2024
June 8, 2024
July 25, 2024
Billy Joel Albums Ranked
From 'Cold Spring Harbor' to 'River of Dreams,' we run through the Piano Man's LPs from worst to best.
Gallery Credit: Matt Springer
More From Ultimate Classic Rock