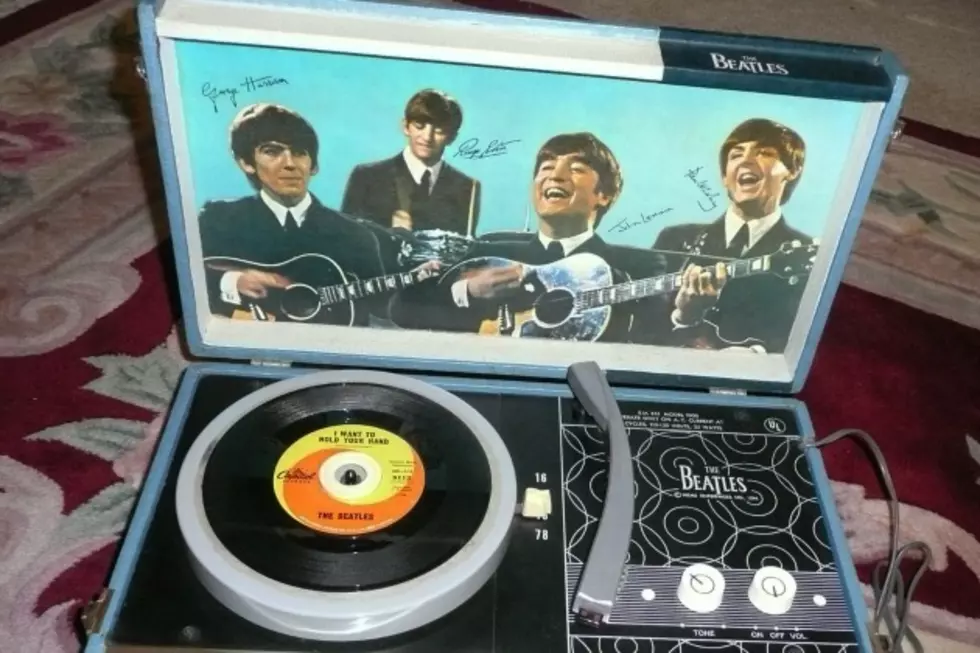 Beatles Record Player Sells for Over $12,000
eBay
Vinyl enthusiasts regularly drop thousands of dollars on stereo equipment so they can experience the purest possible sound, but one hardcore Beatles fan just invested more than $12,000 in a remarkably rare turntable that will probably never even be used.
WhatSellsBest reports that a 1964 NEMS Beatles Record Player, offered in near-mint condition with all its original parts intact, was recently offered by a well-known memorabilia dealer on eBay with a starting price of 99 cents. Twenty-nine bids later, the turntable found its new home -- at a final price of $12,100.
As the article points out, these record players were one of the earliest pieces of licensed Beatles merchandise -- and given that they were manufactured in a limited run of 5,000, it's extremely rare to find one that's been this well-preserved. The player's vendor acknowledged as much in the listing, which read in part, "Folks, this one is it! The winner of the all time best record player I have ever offered for sale, and it even edges the one I owned myself in 1982, which before now... Held the title!"
Once again, it just goes to show you that it's worth hanging onto tie-in products inspired by your favorite bands -- and who knows? If your kids bring home, say, a One Direction mp3 player, maybe it'll end up helping pay for a nice vacation someday.