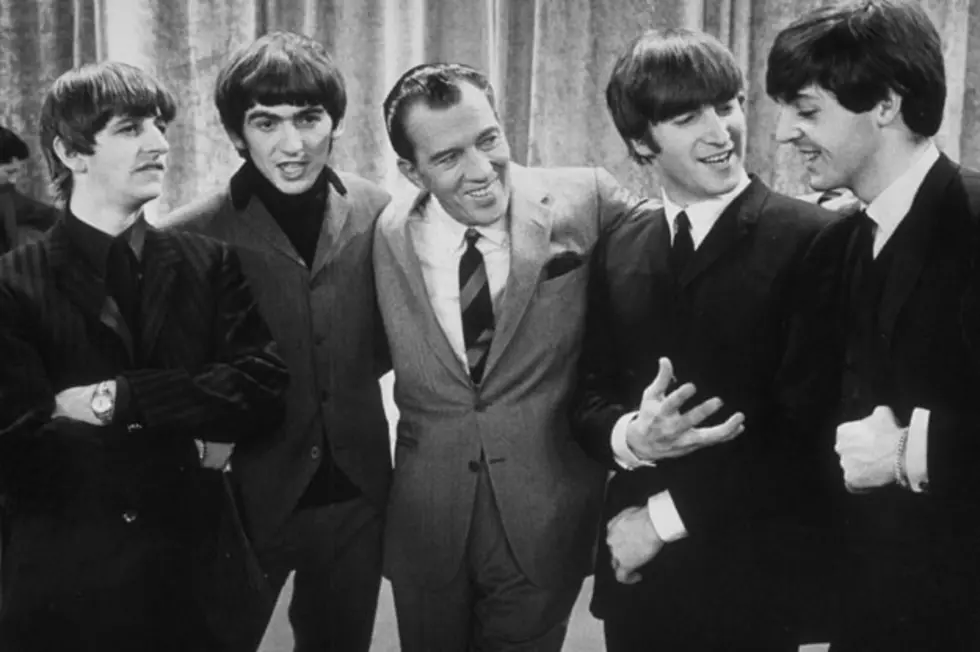 The Beatles' U.S. Debut to Receive 50th Anniversary TV Tribute
Express Newspapers, Hulton Archive, Getty Images
The Beatles' historic U.S. debut on 'The Ed Sullivan Show' will be saluted with a TV special on its 50th anniversary early next year. The Recording Academy has lined up a bunch of artists to pay tribute to the monumental event.
The special, 'The Night That Changed America: A Grammy Salute to the Beatles,' will even air on the exact date -- 50 years later, of course -- of that life-altering night: Feb. 9. While no specific artists have been named yet, the event will tape on Jan. 27, 2014, the day after the 56th annual Grammy Awards. So expect plenty of big names.
The two-hour program will include performances by modern-day artists covering the same songs the Beatles played on that night in 1964. The show will also feature covers of other Beatles songs spanning their entire career, as well clips from the original Sullivan broadcast.
Additionally, "archival material" is promised in the official press release, as are hosts who will "help highlight and contextualize the musical, cultural and historical impact of the group and this legendary performance."
Also, if you're not doing anything on Jan. 27, tickets will be available to the public for the recording of the show. If you can't make it in person, CBS will air 'The Night That Changed America' at 8PM on Feb. 9, 1964. So set your DVRs now.
More From Ultimate Classic Rock