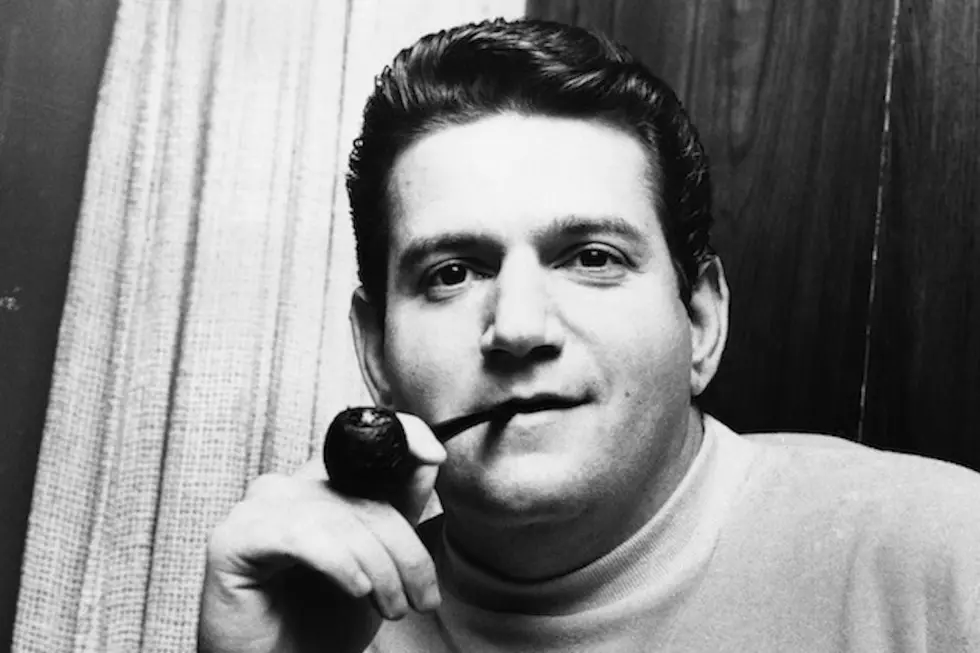 When the Wheels Came Off: The Unsigned Contract That Splintered the Beatles
Hulton Archive, Getty Images
The Beatles breakup arrived, at least in the popular consciousness, with 1970's Let It Be. But the seeds of their ultimate demise were actually sown much earlier, when fast-talking wheeler-dealer Allen Klein was retained as the group's manager in February 1969 – over the objections of Paul McCartney.
The death in 1967 of original manager Brian Epstein had led to a series of cash-flow difficulties for the Beatles, who had relied upon him to manage their affairs. Within a year or so, John Lennon was openly admitting that the drain of Apple Corps, their post-Epstein business venture, were sending the Beatles toward financial ruin.
"He had made a statement saying that if the Beatles didn't do something soon, Apple would be broke in six months," Klein remembered, years later. "That was my opening."
In fact, Klein had apparently been planning to make a run at the Beatles for years, even as he built a reputation for securing a full range of revenue for legacy artists including Bobby Darin and Sam Cooke, and also for doing so via strong-arm tactics.
Klein actually met Epstein in 1964, ostensibly to discuss the idea of Cooke opening for the Beatles on a forthcoming tour. Before long, though, Klein was pressing Epstein on details of the Beatles' recording contract. "Klein said that he heard the Beatles' low royalty rates from EMI were 'for shit' – and that he could renegotiate their contracts," Epstein assistant Peter Brown subsequently recalled. "Brian was royally offended at the suggestion that someone else should do his job for him, and he had Klein shown to the door."
For a while, Klein settled for managing the next best thing – the Rolling Stones. Mick Jagger, in fact, initially recommended Klein to the Beatles.
McCartney, however, remained unconvinced. He argued for the group to hand over the reins to Lee Eastman, his new father-in-law, even as Lennon signed on with Klein personally. That was after Klein initially stated that he would only take commission on the new revenues he generated. "My impression of him when I first met him was brash," Ringo Starr had once recalled. "'I'll get it done, lads.' Lots of enthusiasm. A good guy, with a pleasant attitude about himself in a really gross New York way."
George Harrison was soon on board, too, having warmed to Klein's working-class aesthetic, in contrast to Eastman's sleek showbiz attorney demeanor. "Because we were all from Liverpool, we favored people who were street people," Harrison said. "Lee Eastman was more like a class-conscious type of person. As John was going with Klein, it was much easier if we went with him too."
Watch John Lennon Discuss His Relationship with Allen Klein
A photo-op was set up on May 8, 1969, in which all four of the Beatles and Klein staged a contract-signing ceremony – only McCartney never signed. The wedge that would eventually split the group had been set.
"Actually, I asked Mick Jagger when he came round," McCartney said in Anthology. "'What do you think?' He said, 'Oh, he's all right if you like that kind of thing.' He didn't really warn us off him, so there it was – and that then was the three-to-one situation. In the Beatles, if anyone didn't agree with a plan, it was always vetoed. It was very democratic that way, so the three-to-one situation was very awkward, and as a result, 'things' would happen."
It didn't help matters that McCartney turned out to be right. Klein was just as good at getting upfront money for his clients as he was at enriching himself behind their back.
He renegotiated the Beatles' EMI contract, which at that time granted the group the highest-ever royalty rate at 69 cents per album. He closed or drastically downsized several areas of Apple, including its experimental imprint Zapple – which had released Lennon and Yoko Ono's Unfinished Music No. 2: Life With The Lions and Harrison's Electronic Sound.
Already, however, there was controversy. When Apple executive Peter Asher resigned in protest, he took with him an unknown protege by the name of James Taylor. Meanwhile, Klein also hired Phil Spector to conduct a controversial re-production job on the band's long-dormant Let It Be project, yet another sticking point for McCartney.
By April of 1970, McCartney had announced that the Beatles were over. By December, he was in the midst of filing suit against his former bandmates and Apple Corps, effectively forcing Klein out when a receiver was appointed to manage their business affairs. And yet, even then, the Klein story wasn't over. He continued forward with the others, playing key behind-the-scenes roles in Lennon's Imagine and Harrison's Concert for Bangladesh projects.
Feeling his oats, Klein was asked in 1971 what he could do to follow up having overseen the careers of so many huge stars. His reply? "Ringo suggested that maybe I ought to manage America."
Listen to 'Steel and Glass,' John Lennon's Song About Allen Klein
Soon, however, these relationships soured, as well. Only later was it revealed that Klein was, in fact, taking 20 percent of the Beatles' entire royalties – not just a cut of the new money. It turned out that Klein only approached Bangladesh concert beneficiary UNICEF after the event was held, leading to a U.S. tax conviction. When his management contract with Lennon, Harrison and Starr came up for renewal, Klein was let go.
Still, extricating themselves, as others had already learned, wouldn't be easy. The $110,000 Klein reclaimed in back royalty payments for Cooke, for instance, came along with a 25 percent "finder's fee." By the time Jagger and company untangled their affairs from Klein, he'd garnered initial headlines for making them millions – but they had lost the rights to all of their pre-1971 music. That included unreleased music, which Klein then set about issuing himself. The Beatles would have to pony up, as well.
Upon his firing, Klein promptly sued Lennon, Harrison and Starr for $19 million, eventually settling in 1977 for $4.2 million. He also memorably purchased Bright Tunes, which was in the midst of a copyright-infringement lawsuit against Harrison over "My Sweet Lord" – a wily effort to ensure that Harrison would have to pay him for any damages. Harrison, in a moment of bitter irony, was forced to give Klein $587,000 for the rights to "He's So Fine," the Chiffons song that sparked the original infringement claim. Lennon, for his part, excoriated Klein with a 1974 song called "Steel and Glass."
"Don't talk to me about ethics," Klein fired back in an interview. "Every man makes his own. It's like a war. You choose your side early and from then on, you're being shot at. The man you beat is likely to call you unethical. So what?"
A shocking newspaper profile in the London Sunday Times, headlined "The Toughest Wheeler-Dealer in the Pop Jungle," revealed that Klein had been involved in 40 lawsuits, that the SEC was investigating his affairs, and that he'd swindled the Rolling Stones out of their North American royalties. That article was published, however, not upon Klein's split with the Beatles – or even upon his death – but way back on April 13, 1969.
Klein passed at age 77 in 2009 after a bout with Alzheimer's – but not before successfully suing the Verve in the late-'90s for an unauthorized Rolling Stones sample, and then selling their song out from underneath them for a Nike commercial.
 
 
Beatles Albums Ranked
You Think You Know the Beatles?
More From Ultimate Classic Rock