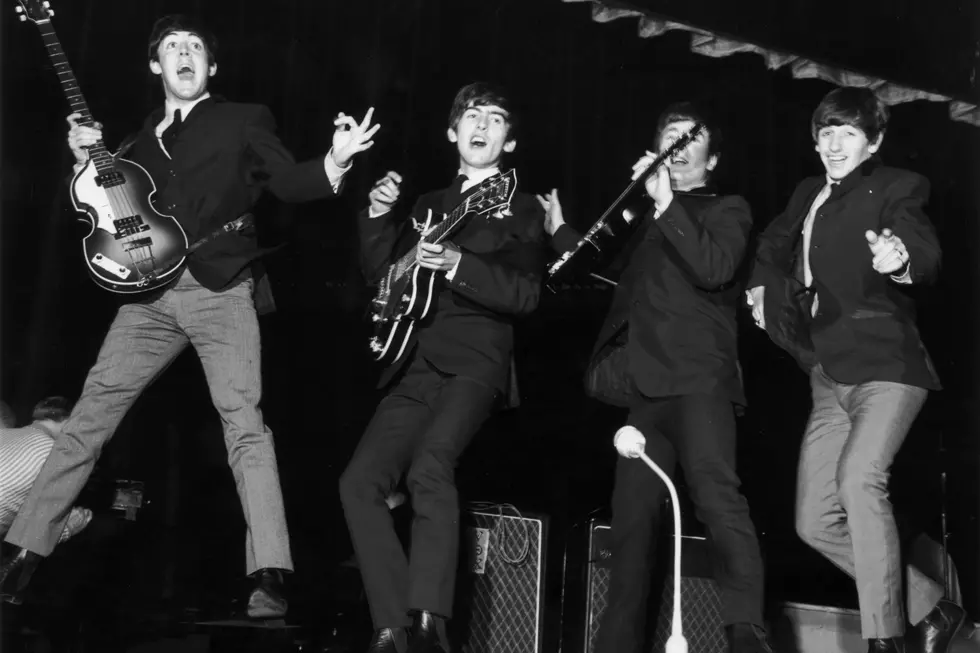 Hear an Excerpt From a Newly Surfaced 1963 Beatles Recording
Getty Images
An hourlong recording of the Beatles performing live in April 1963 has surfaced, making it the earliest known full recording of the band.
The tape was made by 15-year-old John Bloomfield, a student at the Stowe all-boys boarding school in Buckinghamshire. On April 4, 1963, the Beatles performed at the school's theater after one of its students, David Moores, had written to the group's manager, Brian Epstein. To cover the £100 fee, Moores sold tickets to his schoolmates.
The Beatles performed a collection of their club covers, like Chuck Berry's "Too Much Monkey Business," as well as songs from their debut album, Please Please Me, which had just been released less than two weeks earlier. Having come late from a recording session at the BBC Paris Studios, the band ran through 22 songs in an hour and even fielded some requests from the audience.
"I would say I grew up at that very instant," Bloomfield told the BBC, which played a portion of the tape on the Front Row program. "It sounds a bit of an exaggeration, but I realized this was something from a different planet."
You can listen to an excerpt from the broadcast below. Six decades later, the tape holds much historical significance. In April 1963, the Beatles were still climbing their way to success with Please Please Me, and it would be another 10 months before they set foot on U.S. soil.
"The opportunity that this tape presents, which is completely out of the blue, is fantastic because we hear them just on the cusp of the breakthrough into complete world fame," Beatles historian Mark Lewisohn said on the broadcast. "And at that point, all audience recordings become blanketed in screams. ... I think it's an incredibly important recording, and I hope something good and constructive and creative eventually happens to it."
The Best Song From Every Beatles Album
Consensus can be difficult to reach on which Beatles album is best – much less which song.
More From Ultimate Classic Rock