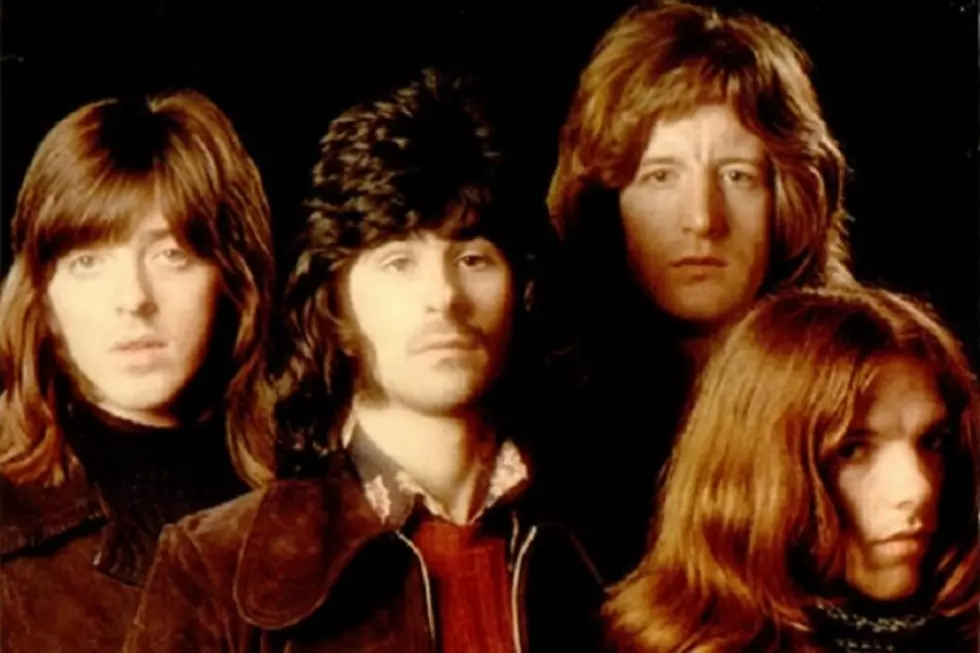 Badfinger's Pete Ham to be Honored with Blue Plaque in Hometown
Apple
The Welsh town of Swansea will soon honor one of its musical heroes. On April 27, a blue plaque will be placed near the Ivey Place entrance of the local railway station in tribute to Badfinger and its primary singer, the late Pete Ham.
"I miss my father every day and I know that he will be there at the event looking down on family and friends, as they sit in his beautiful Swansea and listen to his music and honour his memory," Ham's daughter Petera, who will unveil the plaque, told the BBC.
Named after the street where it's believed they used to practice, the Iveys were the first band signed to the Beatles' fledgling Apple label. After charting with 'Maybe Tomorrow,' they changed their name to Badfinger to avoid confusion with another British band, the Ivy League.
The switch was fruitful, and Badfinger had four consecutive Top 20 hits, 'Come and Get It,' 'No Matter What,' 'Day After Day' and 'Baby Blue,' the last three of which were written by Ham. He and bandmate Tom Evans co-wrote 'Without You,' which was a smash hit for both Harry Nilsson and Mariah Carey. The albums those hits came from, 'No Dice' and 'Straight Up,' are definitive power pop classics.
However, for all their hits, their manager, Stan Polley, allegedly hid the band's income, leaving its individual members broke. Despondent, Ham hanged himself on April 24, 1975, one month before his daughter was born. Evans also took his own life on November 25, 1983.
"Swansea is immensely proud of Pete Ham and the blue plaque is a fitting tribute to one of our finest musical talents," Swansea councilman Nick Bradley said. "He was a wonderfully gifted musician who wrote a series of hits and helped put Swansea on the music map in the 1970s. His legacy lives on today through his worldwide hits and the fans who still revere the Iveys and Badfinger."
More From Ultimate Classic Rock