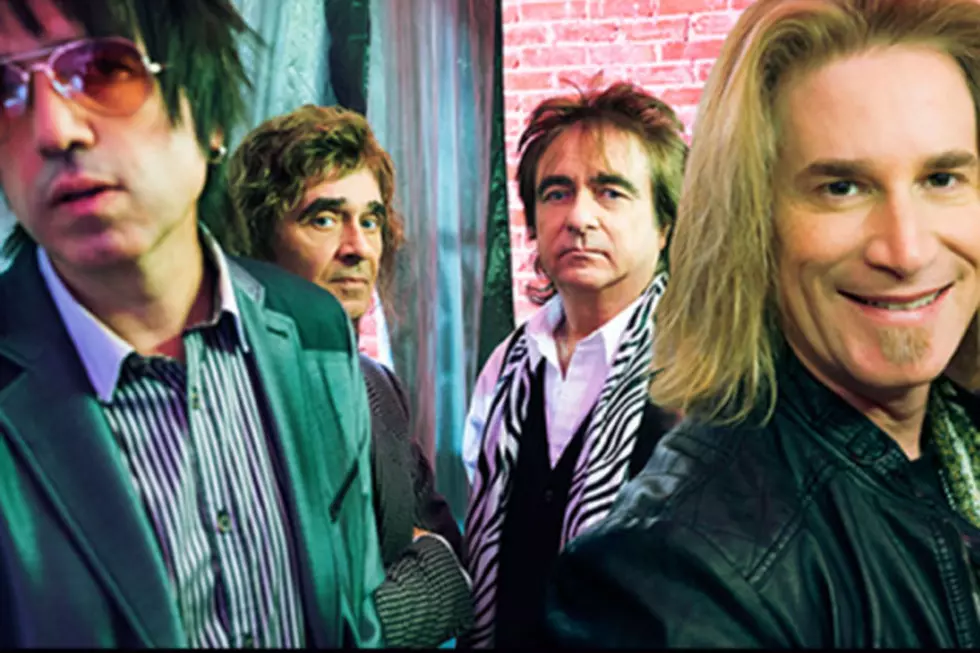 The Babys To Release 'I'll Have Some Of That'
Facebook: The Babys
One of the great unsung bands of the '70s, The Babys are back with their first album of new material in more than 30 years. 'I'll Have Some of That' will be released on June 24.
The 2014 lineup of the Babys features two original members, guitarist Wally Stocker and drummer Tony Brock, who are joined by guitarist Joey Sykes and bassist/vocalist John Bisaha. As previously reported, original singer John Waite and longtime keyboardist Jonathan Cain both declined to be part of the action, but gave their blessings on their new adventure.
"The whole premise is to keep the Babys alive and have a good time doing it," Stocker said in a press release, with Brock adding, "John Bisaha is an incredible singer. When we held auditions, we had singers lined up around the block to join the band and John was head and shoulders above the rest." Guitarist Joey Sykes also got the thumbs up from Stocker, who said he "adds a whole new dimension to the band and has a style that works well in tandem with me."
For upcoming live shows, the band will joined by keyboardist Francesco Saglietti, as well as a group of back-up singers called the Babettes.
The album's first single, 'Not Ready to Say Goodbye,' (embedded above) is available on iTunes, and harkens back to the sound of classics like 'Isn't It Time' and 'Every Time I Think of You.' "In recording this new album, we discussed the fact that the songs had to have the flavor of what we were known for," said Stocker, "By the time we finished, I knew we had the goods," adds Brock.
'I'll Have Some Of That' Track Listing
1. 'Every Side of You'
2. 'All I Wanna Do'
3. 'Sunrise & Goodbyes'
4. 'After Midnight'
5. 'I See You There'
6. 'Grass Is Greener'
7. 'These Days'
8. 'Uncivil War'
9. 'You Saved My Live'
10. 'It's a Gas'
11. 'Stay the Night'
12. 'I'll Have Some of That!'
13. 'When Life Goes Right'
14. 'Not Ready to Say Goodbye'
More From Ultimate Classic Rock