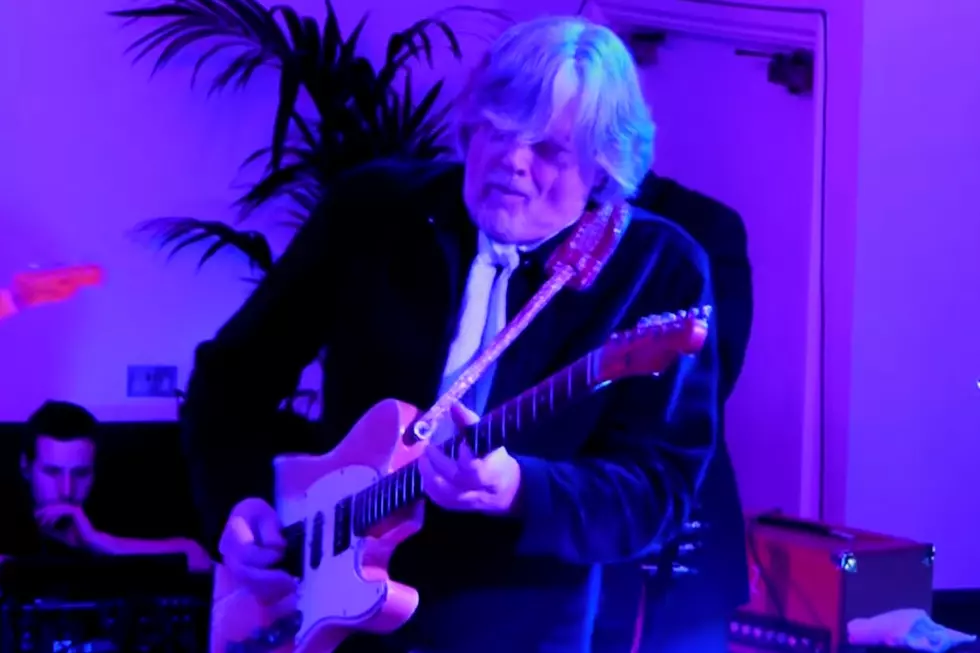 Anthony 'Top' Topham, Founding Yardbirds Guitarist, Dead at 75
YouTube
Anthony 'Top' Topham, the founding guitarist of the Yardbirds, has died at the age of 75.
The rocker's passing was confirmed via a statement from his publicist.
"Sanderson Rasjid, born Antony 'Top' Topham passed away peacefully on Monday, January 23rd surrounded by his family," it read in part. "Born in London on July 3rd 1947, he was 75 years old and had been fighting dementia in his final years."
Topham was just 15 years old when he co-founded the Yardbirds in 1963 alongside his school friends, singer Keith Relf, bassist Paul Samwell-Smith, drummer Jim McCarty and rhythm guitarist Chris Dreja. Topham departed the band within a year to focus on his art degree and was replaced by Eric Clapton, the first of three Yardbirds lead guitarists (along with Jeff Beck and Jimmy Page) who would go on to worldwide fame.
"I didn't regret leaving [the Yardbirds] because they'd moved away from the blues music that I was interested in," Topham later admitted. "Even if I'd stayed with them to become professional, I think I would have left later for the same reasons Eric left."
In his post-Yardbirds career, Topham worked alongside many other legendary musicians, including Marc Bolan, Peter Green and Christine McVie. A health issue forced him to leave the music industry in 1970, but he returned in 1988 to join forces with his former Yardbirds bandmate McCarty in the blues group Topham-McCarty.
In the latter part of his career, Topham returned to the Yardbirds as an official member once more, taking over for Dreja as rhythm guitarist in 2013. This stint lasted two years, at which point Topham left the group for the final time.
In Memoriam: 2022 Deaths
A look at those we've lost.
More From Ultimate Classic Rock