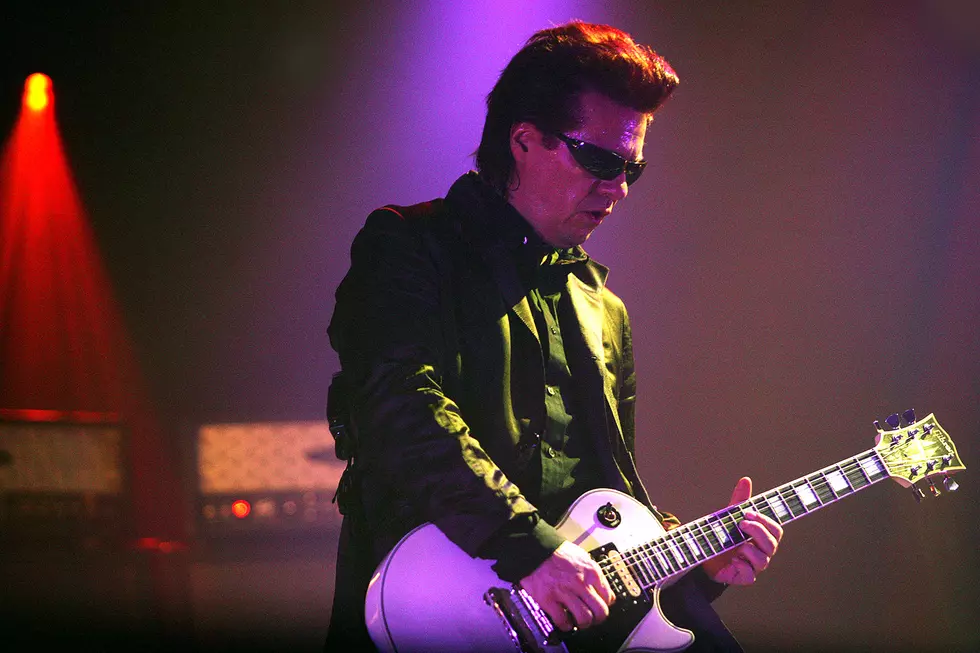 Andy Taylor: New Cancer Drug to Extend Lifespan for Five Years
Jo Hale, Getty Images
Former Duran Duran guitarist Andy Taylor said he's begun taking a new prostate cancer drug that he expects will extend his life "for five years."
Taylor, 62, went public with his stage 4 prostate cancer diagnosis last year when Duran Duran was inducted into the Rock & Roll Hall of Fame. Singer Simon Le Bon read a note on the absent guitarist's behalf in which he explained that he'd received his diagnosis "just over four years ago," and although it was "not immediately life-threatening, there is no cure."
In a new BBC Breakfast interview, Taylor said he recently started taking "a nuclear medicine, Lutetium-177, which is targeted so it only sees cancer cells."
"It can't see healthy cells," Taylor explained. "It kills stage 4 cancer in your bones. And so what it's effectively done is extend my life for five years."
Taylor added that he had to get in "very, very good health" before beginning the new treatment six weeks ago. "And then after the first round of treatment, I said, 'If I'm OK, and you guys [his doctors] say I'm OK and do your blood test, is it OK to start work again — light work — and get out?"
He'll be doing so in the form of a new solo album, Man's a Wolf to Man, his first since 1990's Dangerous. Due out on Sept. 8, the album "is about how man is his own worst enemy and will behave like a pack of wolves towards his other human enemy," Taylor explained in a press release. "What we saw bubbling when I started writing, it was all about getting even – why do you get so mad trying to get even? Why do people get angry? Why don't they just do better themselves? I was getting back to making records that are human, about something that mattered or matters, that are in the moment."
Additionally, Duran Duran revealed in March that Taylor recorded guitar for a few tracks on their upcoming album, which is set for release later this year.
Taylor hopes that others will find encouragement in his latest health update. "I don't want to be a patient stuck here," he told the BBC. "I want to be a working patient, a little beacon of hope because this stuff - cancer - just drags you and your family down in the darkness."
80 Debuts That Helped Shape '80s Pop Culture
Movies, music, fashion, food - there were some incredible firsts during the decade.
More From Ultimate Classic Rock