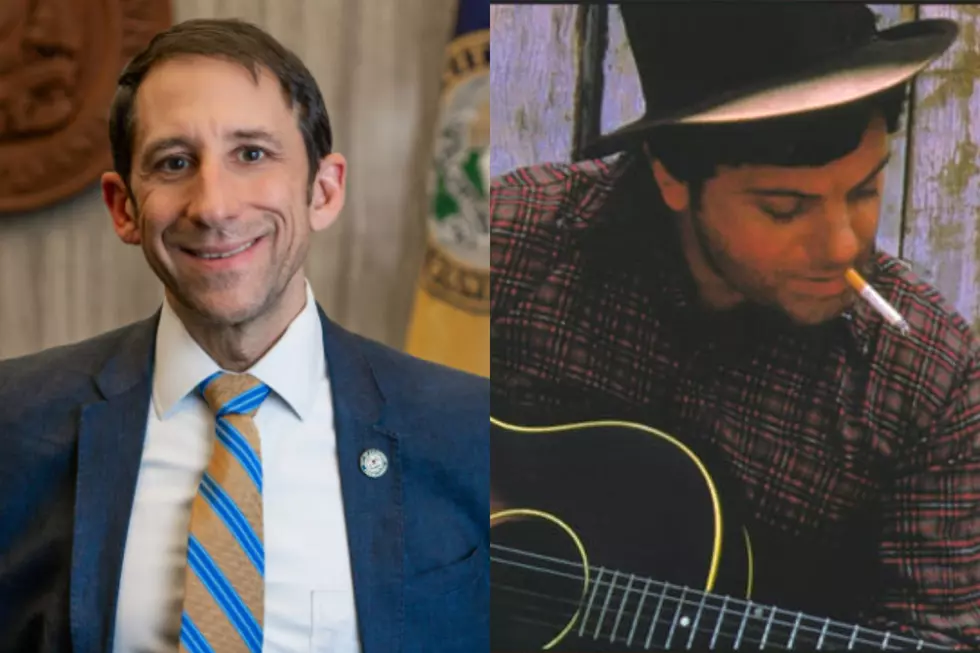 Allentown's Mayor Doesn't Like Billy Joel's 'Allentown'
allentownpa.gov / Columbia
Billy Joel had a hit with "Allentown" in 1982 and helped put the city on the map for music fans. But more than 40 years later, the mayor of the eastern Pennsylvania city said he could do without the song.
"Allentown" describes the resilience of the town as it faced economic decline, particularly as residents lost their steady manufacturing jobs. "The restlessness was handed down," Joel sings, "and it's getting very hard to stay." Meant to depict the honest, hardworking lives of everyday people, "Allentown" became an anthem of sorts for blue-collar America, as well as a Top 20 hit.
But Allentown's current mayor, Matt Tuerk, doesn't think the song has much relevance anymore. "It's so wrong. I don't know how it felt in 1982, but it doesn't feel like that now," Tuerk recently said [via NPR]. "Like, I honestly have a hard time saying, 'It's getting hard to stay.' Like, it's not hard to stay. It's hard to leave."
Tuerk's perception of Eastern Pennsylvania is presumably different than Joel's. For one thing, Joel never lived in Allentown; the song was originally titled "Levittown" after the Long Island town close to where Joel grew up. For another, Tuerk, who grew up in East Stroudsburg, Pa., about an hour north of Allentown, was only 7 when the song came out. "I didn't know what Allentown was," Tuerk said in 2022. "I don't even know if I knew who Billy Joel was before that."
Allentown has changed a lot since then. It now hosts the corporate headquarters of several major companies and also has one of Pennsylvania's biggest hospitals in the state. "I don't know how many current Allentownians [are] going to know the song 'Allentown.' It's not relevant to their lives today," Tuerk noted. "I think it's just an unfortunate vexation and preoccupation with the past as opposed to looking forward to what we have or the way that we can build civic life in the future. I would just assume people focus on future Allentown than worry about righting the wrongs of the past."
Watch Billy Joel's 'Allentown' Video
On Dec. 27, 1982, Joel performed the song at Lehigh University's Stabler Arena in nearby Bethlehem, home of one of "Allentown"'s main touch points, Bethlehem Steel. It was, at the time, in steep decline. "Don't take any shit from anybody," Joel told the audience. Before the show, then-Mayor Joseph Daddona gave him a key to the city. The following year, Daddona reportedly asked Joel to set up a scholarship fund using a percentage of the royalties from "Allentown." (A spokesman for Joel at the time noted that Joel's charity organization, Charity Begins at Home, was permitted to engage in charitable activity only on Long Island, where Joel lived and founded the organization.)
The current mayor, however, has an updated perspective. Just as the song can't do much for Allentown anymore, the city can't do much for Joel either.
"If he wants to bring [the key to the city] back, we'll take it," Tuerk said in 2022. "I imagine that if Billy Joel came back to Allentown if he was interested — I don't know what we'd do for him now. I don't know if we give him the key to the city."
Billy Joel Albums Ranked
From 'Cold Spring Harbor' to 'River of Dreams,' we run through the Piano Man's LPs from worst to best.
More From Ultimate Classic Rock