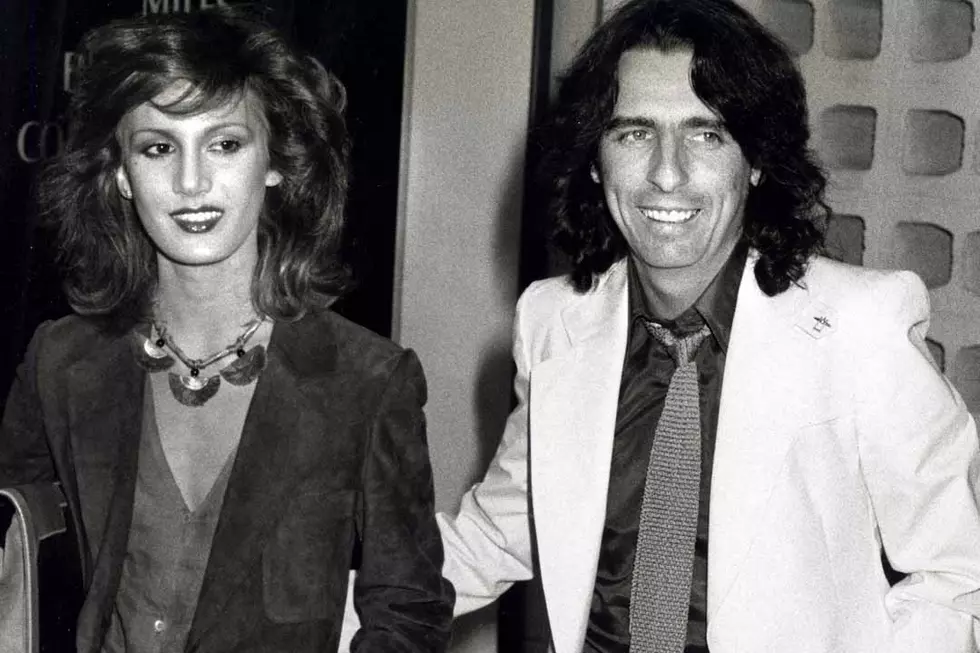 The Day Alice Cooper Married Sheryl Goddard
Ron Galella, Getty Images
With a lifestyle soaked in decadence, many marriages by rock stars tend to not last very long.
But Alice Cooper has managed to hold on to the former Sheryl Goddard for decades. The couple were married on March 20, 1976, in Acapulco.
Cooper met Goddard, then an 18-year-old dance student, in 1975 when he was auditioning dancers for the tour in support of Welcome to My Nightmare, his first album after breaking up the original Alice Cooper band.
She admitted to AZ Central that, at the time, she didn't know who he was, or even much about rock and roll. But while on the road, a pizza-and-horror-movies party in Cooper's hotel suite with the crew proved fateful. "We were engaged in a conversation that was so much fun," she said, "I didn't notice everyone slowly leaving the room."
A year later, they were married, with their clergyman fathers officiating the ceremony. But their marriage got off to a rocky start, with Cooper in the midst of alcohol addiction. In November 1977, she had him committed to a rehab facility in New York, which inspired his 1978 album From the Inside.
Unfortunately, his sobriety didn't last long and it continued to take its toll on their marriage. Sheryl moved out and filed for divorce on account of his drinking in 1983, but they reconciled before the divorce could be finalized, and Cooper has been sober ever since.
Despite all the temptations offered to him, Cooper has repeatedly insisted that he has never cheated on Sheryl. "I am one of the good guys," he told the Guardian in 2011. "If you marry the person you're in love with, you would never do anything to hurt her. Honestly, I have seen spectacularly beautiful women and said, 'I'm not interested.'"
The couple have three children. Their daughter Calico was born in 1981, with a son Dash arriving in 1985 and another daughter, Sonora, came in 1993. In late 2014, they became grandparents when Dash's wife gave birth to twins, who were named Riot and Falcon. Calico, who has danced in her father's stage show, married in October 2015.
See Alice Cooper Among the Top 100 Albums of the '70s
More From Ultimate Classic Rock