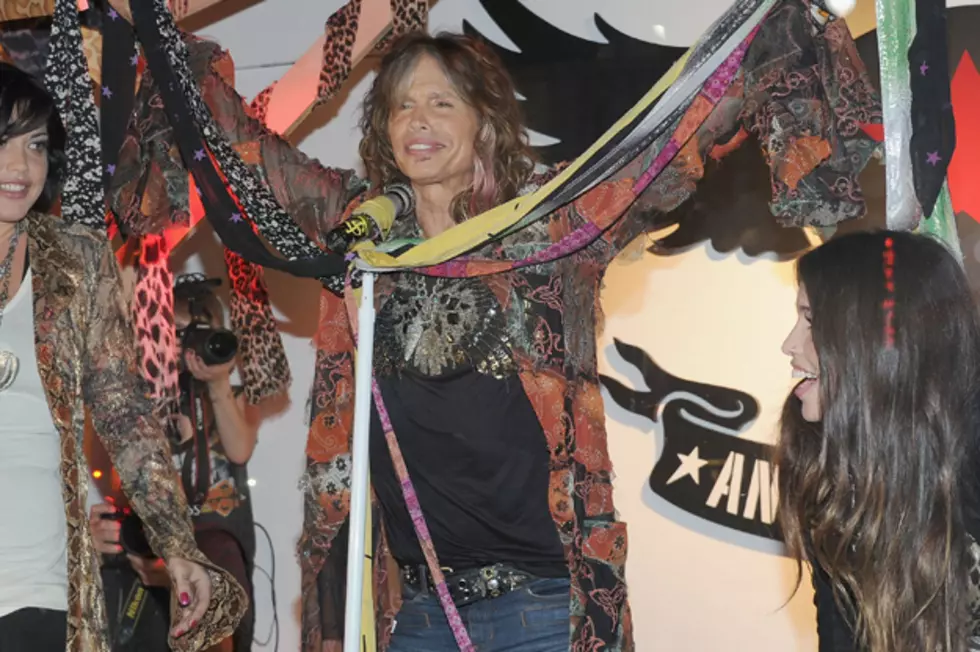 Aerosmith's Steven Tyler Injured In 'Nasty' Hotel Fall, Loses Several Teeth
Aerosmith singer Steven Tyler has been injured in a "nasty" hotel shower fall, and was taken to a hospital emergency room in Paraguay's capital of Asuncion, where the band was scheduled to perform a now cancelled show tonight (Oct. 25).
According to MSNBC, a bellboy at the Bourbon hotel told reporters that Tyler slipped while taking a shower and was brought to the emergency room with a bloody face and several missing teeth. The band's concert at the Jockey Club in Asuncion has reportedly been cancelled.
After a year largely filled with drama and internal band dissension over Tyler's role as a judge on TV's 'American Idol,' Aerosmith regrouped and hit the studio to work on a new studio album, which is due in the spring of 2012. The band launched a Latin America tour Saturday night (Oct. 22) in Lima, Peru, but it seems like trouble has once again found them.