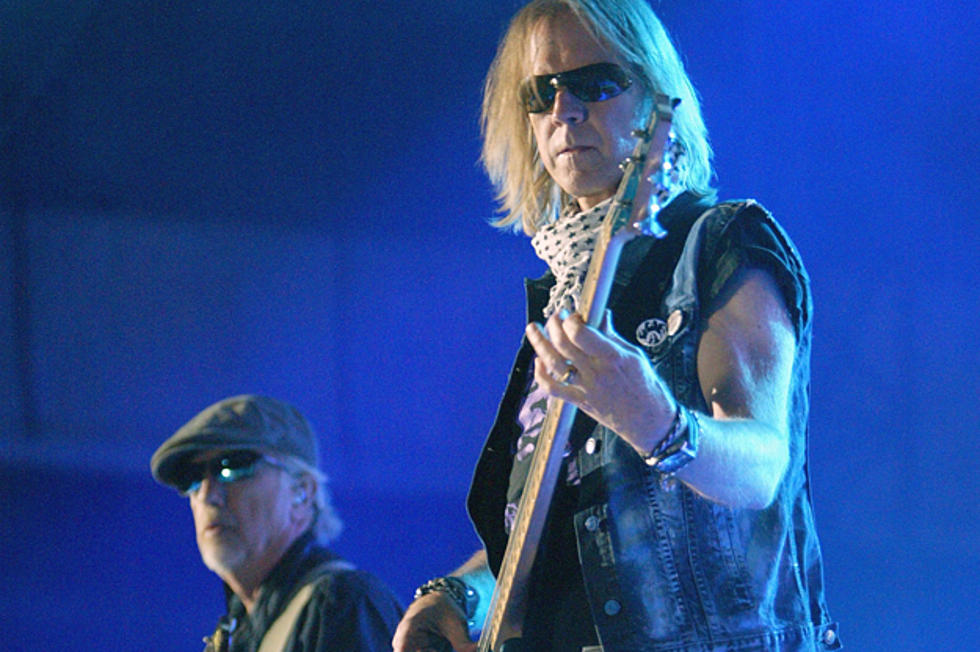 Aersomith's Tom Hamilton Says New Album is Planned For Spring
Aerosmith bassist Tom Hamilton reveals some key details about the band's forthcoming album in a new video update, revealing that the band wants to release its first album in a over a decade next spring.
Hamilton plops on the couch and jokes that "I also would like to know what is going on with the album since I have not been down at the studio for a couple of weeks." This is not Aerosmith's first time at this particular rodeo –it's their 14th- so apparently all the members don't need to hole up in the studio while other members track their parts.
He said that all parties involved are hoping for a spring 2012 release, saying, "Next spring, baby. That's what we want. I know you've been waiting a long time; we've been waiting. We're excited. A lot of people that we know and trust who have come and heard what we're working on think we're doing something really cool. So I hope you'll think the same thing." Well, if we can't trust the band's inner circle, who can we trust, right?
Hamilton also shed a little light on the process, saying, "We're taking all the bits of pieces that we recorded recorded for the last two and a half months and assembling it, so we can then go and put more guitars on, and more vocals and whatever else we think. I know I have a couple of little things to do before I'm done, but I'm mostly finished and I'm looking forward to the whole thing being put together and the vocals going on."
Fans have waited since 2001 for a new Aerosmith record. We can wait two more seasons! Right?
Watch Tom Hamilton Talk About the New Aerosmith Album
More From Ultimate Classic Rock