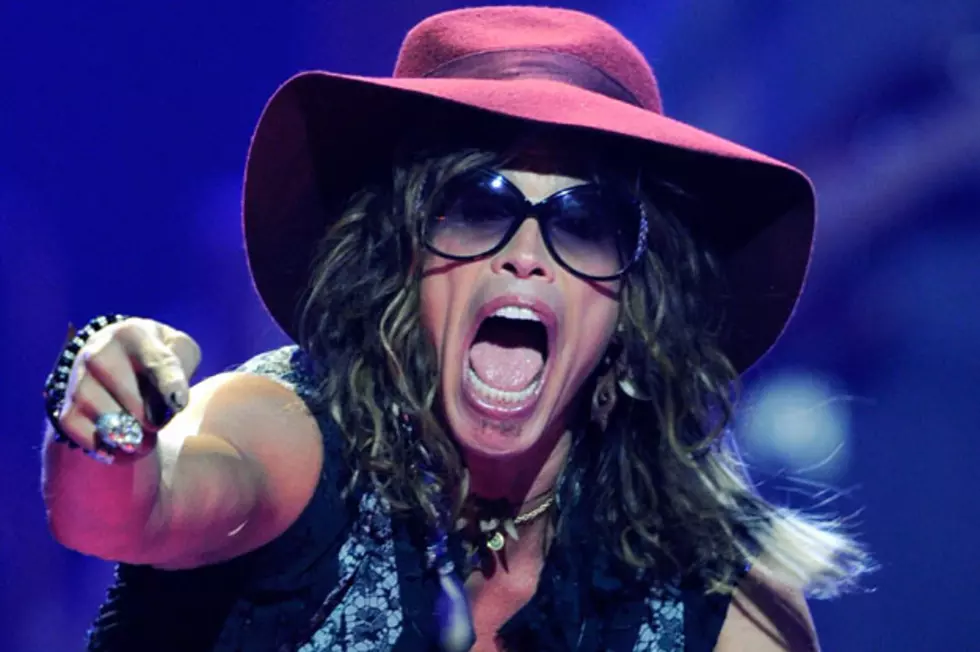 Aerosmith Reveal Name, Movie Soundtrack Release Plans for New Track
With a new Aerosmith album and tour soon in the offing, the first fruits of their much-delayed and much-discussed recent work together will see the light of day on the upcoming soundtrack to the movie 'G.I. Joe: Retaliation,' which is due in theaters June 29.
The 'new' song, 'Legendary Child,' is actually an outtake from their 1991 album 'Get A Grip.'  The band is currently mixing the previously unissued and re-recorded track for inclusion on the soundtrack, and the song will also most likely show up on the band's long awaited new studio album.
According to Blabbermouth, the rock legends have been hard at work on the new album with producer Jack Douglas. That's the man who so wonderfully navigated them through the classic waters of albums from 'Get Your Wings' through 'Draw The Line.' Reports have been constant from the A-Smith camp that the new stuff sounds like the old stuff! As heard on a leaked clip of the old version, 'Legendary Child' does have the stomp and swagger of vintage Aerosmith.
Joe Perry certainly keeps the hope/hype train-a-rollin' every time he talks about the new recordings. "It definitely has a feel like some of the early stuff," he recently told Canada's QMI Agency. "People are always asking for something that sounds like the old stuff. We've tried to bring that back." While we await the results and hope for the best, we may cautiously quote The Shangri-La's, and say "you can never go home anymore."
In the meantime, frontman Steven Tyler can be seen weekly on that cavalcade of caterwauling known affectionately as 'American Idol.'
More From Ultimate Classic Rock