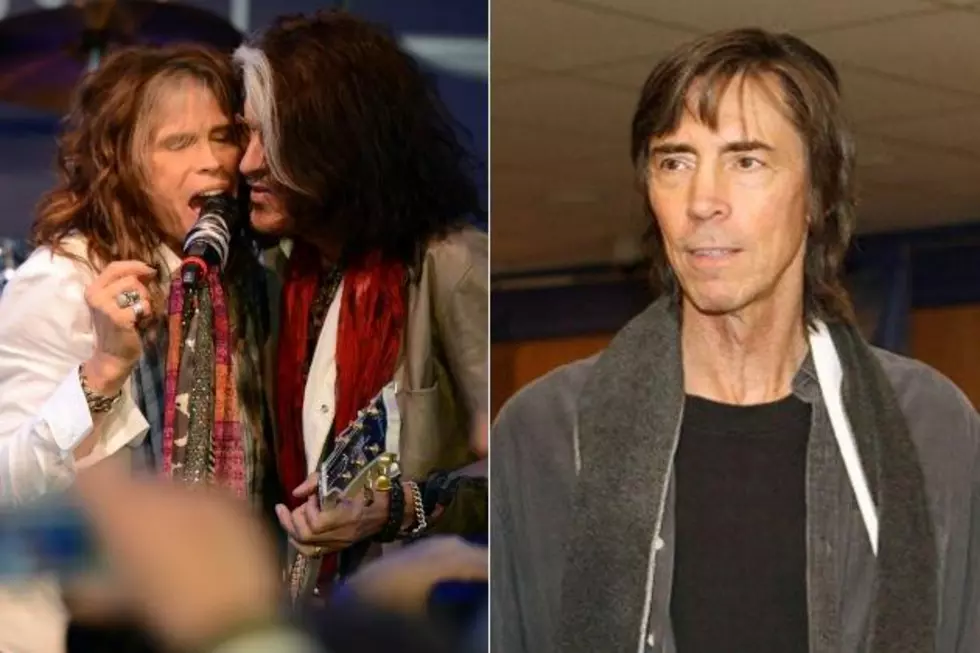 Aerosmith, Boston + More to Rock for 'Boston Strong' Benefit Concert
Jason Merritt / Mary Schwalm, Getty Images
Aerosmith and Boston will headline 'Boston Strong: an Evening of Support and Celebration.' The concert will take place at the TD Garden on May 30.
Proceeds from the night will go to the One Fund, which was created in the wake of the April 15 Boston Marathon bombing to help those affected by the tragedy. To date, the fund has raised more than $28 million from public and corporate donors. To contribute or learn more, visit their website.
The show will bring together many acts synonymous with the city. In addition to Aerosmith and Boston, the J. Geils Band, Extreme, Godsmack, James Taylor (born in Boston) and New Kids on the Block will also perform. Comedians Dane Cook and Steven Wright, both of whom are from the Boston area, will be on hand. In addition, the bill includes non-Bostonians Carole King, Jimmy Buffett and country star Jason Aldean, as well as a promise of surprise guests.
Tickets for the concert will go on sale May 6 at 10:00AM at Ticketmaster. To learn more about the concert, visit its website.