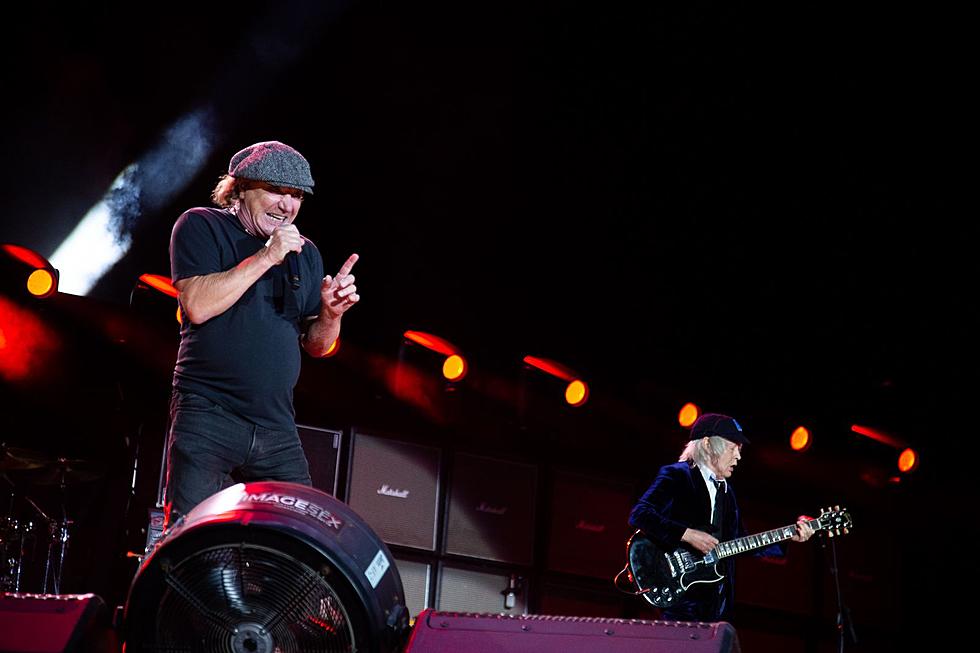 AC/DC Lets There Be Rock at Power Trip: Exclusive Photos
Bryan Rolli, UCR
AC/DC stormed the Empire Polo Field in Indio, California, on Saturday for the second night of the inaugural Power Trip festival, marking their first concert in more than seven years.
You can see UCR's exclusive photos from their performance below.
The Australian rockers delivered a career-spanning, 24-song set full of hits and deep cuts, playing for two hours and 15 minutes. Crowd-pleasing smashes like "Back in Black," "Shoot to Thrill," "Thunderstruck," "Hells Bells," "Whole Lotta Rosie" and "Highway to Hell" were all accounted for, as well as gems like "Dog Eat Dog," "Riff Raff" and "Have a Drink on Me."
AC/DC also debuted two songs off their most recent album, 2020's Power Up — "Demon Fire" and "Shot in the Dark" — which they did not get to tour.
READ MORE: When Was AC/DC's Last Concert?
It was a triumphant and highly anticipated return to the stage for one of rock's biggest bands, whose future seemed to be in jeopardy in recent years. AC/DC's last show before Power Trip took place in September 2016, with Axl Rose on vocals. Their last show with Brian Johnson — who had to bow out of several Rock or Bust tour dates due to hearing issues — was Feb. 28, 2016.
Johnson was ordered to stop touring immediately or risk total hearing loss. Thankfully, a technician who was working on a new type of in-ear monitor approached Johnson and helped him get back on track.
"Whatever magic he used, it worked. I could hear again – even in my deaf ear, meaning I was able to enjoy stereo [again]," Johnson said. "Suddenly, I felt something that I hadn't felt in what seemed like an eternity: Hope."
AC/DC at Power Trip 2023
Rockers stormed the desert for their first show in more than seven years.
Gallery Credit: Bryan Rolli
More From Ultimate Classic Rock