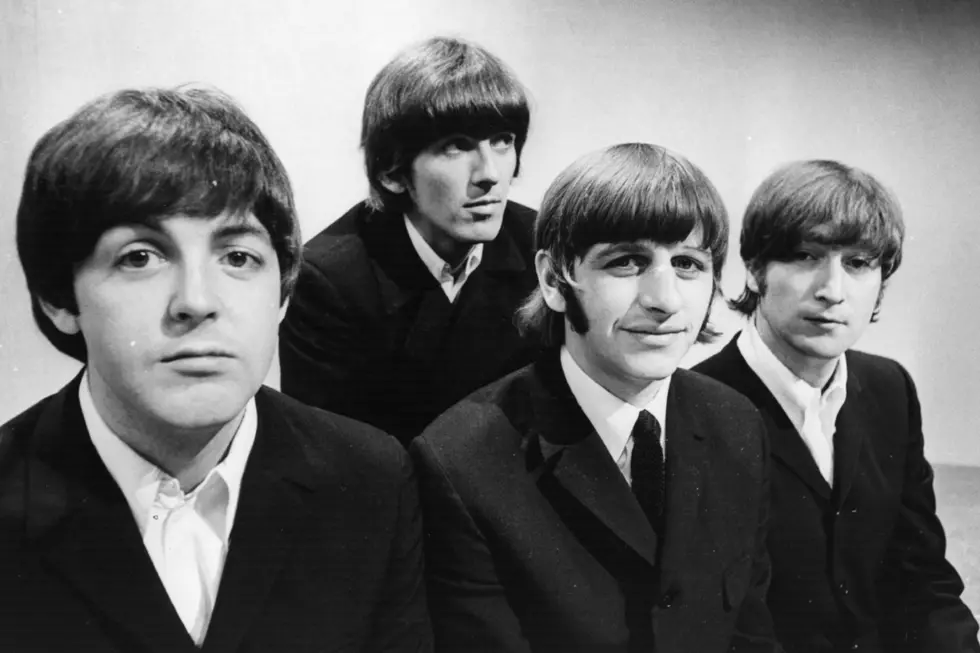 Hulton Archive, Getty Images, Getty Images
The Beatles released so many great songs during their relatively short, seven-year recording career that we're tempted to just put entire albums on the band's Top 10 lists. But that doesn't mean a few stinkers didn't sneak in from time to time, especially when the group was short on original material during its early, whirlwind days (when they were being whisked across the globe for concerts and appearances) or when the quartet roamed free in the later, studio-bound days (when every single indulgence seemed to be put on tape). Think of this list of the Worst Beatles Songs as the few moments where the fab band proved it could be mortal just like the rest of us, mistakes and all.
10

'Sun King'

From: 'Abbey Road' (1969)

What's Abbey Road's worst song? It's a tossup between "Sun King" and the cut that appears two spots before it on the last album the Beatles made together, "Because." But we're going with "Sun King" because it's the weak link in the otherwise awesome suite that comprises most of the album's second side. It's only two and a half minutes long, but it sounds longer than all of the medley's other tracks combined.

9

'Everybody's Trying to Be My Baby'

From: 'Beatles for Sale' (1964)

The stress of recording three albums during a 12-month period was starting to show on the group when it released Beatles for Sale at the end of 1964. Following A Hard Day's Night, the first Beatles album to include all original material, their fourth album was hastily assembled, with cover songs – many coming from their pre-fame live repertoire – filling almost half of its 14 spots. Two of them were originally written and recorded by rock 'n' roll pioneer Carl Perkins (who also wrote "Matchbox," which the Beatles recorded earlier). The band's lazy reading of "Everybody's Trying to Be My Baby" (with George Harrison on lead vocals) closed the album. They should have known better by this point.

8

'Dig It'

From: 'Let It Be' (1970)

To be fair, "Dig It" was originally an eight-minute jam intended for the Get Back album. But after the project was shelved, only to be resurrected by Phil Spector for the Let It Be album, "Dig It" was cut to less than a minute, which makes it sound slight and unfinished on the LP (which, truthfully, it was). It never should have been released on the Beatles' final album, a belief shared by Paul McCartney, who left it off 2003's Let It Be ... Naked rethink.

7

'Don't Bother Me'

From: 'With the Beatles' (1963)

The first song written by George Harrison to appear on a Beatles album (he sang lead on a pair of songs from Please Please Me, including the John Lennon and Paul McCartney-penned "Do You Want to Know a Secret") is a minor-key moper that weighs down the first side of With the Beatles. Over time, he'd sharpen as a songwriter, but this early cut is a snoozer.

6

'Maggie Mae'

From: 'Let It Be' (1970)

Like "Dig It" (see No. 8 on our list of Worst Beatles Songs), "Maggie Mae" is a throwaway goof found on the first side of the band's final album, Let It Be. But unlike the original number, "Maggie Mae" was an old traditional folk song, which the pre-Beatles group the Quarrymen used to perform. The 40-second snippet reveals heavy accents, forced whimsy and just how out of control the Beatles' January 1969 sessions were.

5

'Boys'

From: 'Please Please Me' (1963)

It might be a little unfair to include so many covers on our list of the Worst Beatles Songs, but for every "Twist and Shout" that got it right, there's a "Boys" that's so, so wrong. Ringo Starr's sole lead-vocal contribution to the Beatles' debut album was a cover of a 1960 single by the girl group the Shirelles, which is all about ... how awesome boys are. Even without the gender confusion, it's a terrible performance.

4

'Komm, Gib Mir Deine Hand'

From: 1964 Single

In early 1964, just as Beatlemania was taking off around the world, the Beatles were persuaded to record German versions of two of their hit songs for that market: "She Loves You" and "I Want to Hold You Hand." They're both awful. But at least the "ja, ja, ja" refrain on "Sie Liebt Dich" crosses the language barrier. "Komm, Gib Mir Deine Hand," on the other hand, is stiff and clunky, and, frankly, sounds vaguely menacing.

3

'Wild Honey Pie'

From: 'The Beatles' (1968)

There's plenty of self indulgence on the White Album (see No. 1 on our list of Worst Beatles Songs). But not all of it is bad. This song, however, is. In fact, in its own horribly misguided way, it's even more unbearable than "Revolution 9." Recorded solely by Paul McCartney using a series of overdubs and multitracks, "Wild Honey" – which clocks in at less than a minute – makes the similarly titled "Honey Pie" from the same album sound like "Hey Jude."

2

'Flying'

From: 'Magical Mystery Tour' (1967)

The four Beatles didn't write too many songs together. Unfortunately, this embarrassing instrumental nonsense was one of the few times they collaborated on a full track. Released on the Magical Mystery Tour album (and included on the mess of the TV movie they made in late 1967), "Flying" sounds like the soundtrack to your worst-ever eggman- and walrus-populated nightmare.

1

'Revolution 9'

From: 'The Beatles' (1968)

It's not that John Lennon's infamous eight-minute sound collage is totally terrible. In its jarring, abrasive and self-righteously annoying way, it's "art" on the most outre level. It just doesn't belong on a Beatles record, not even as one as wildly uneven as the White Album. And as the LP's penultimate track (before a Ringo Starr song, no less), "Revolution 9" ushers The Beatles out on a sour note.

BONUS

You Think You Know The Beatles?
More From Ultimate Classic Rock