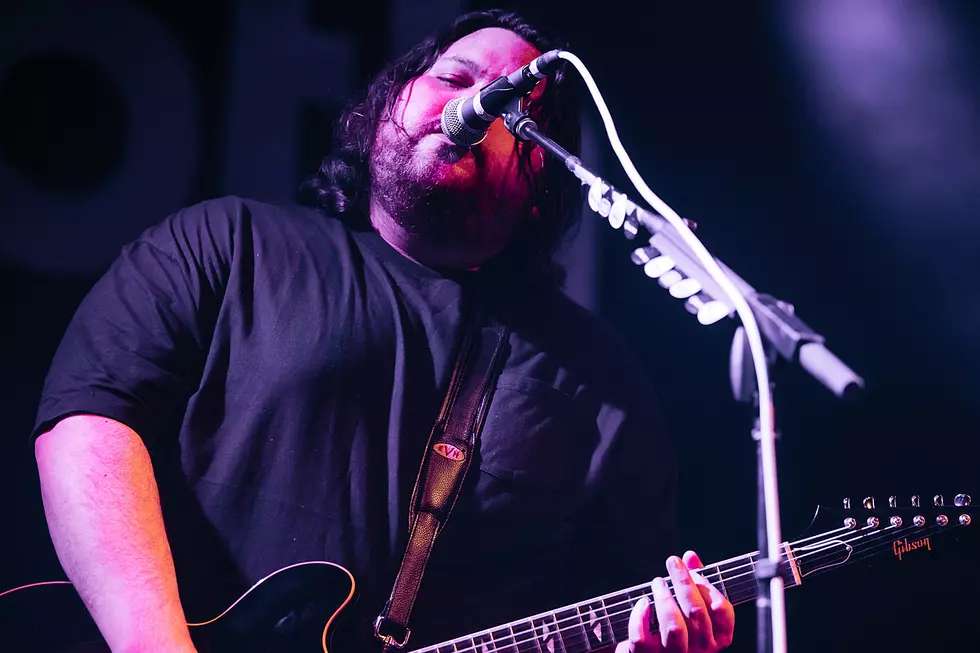 Wolfgang Van Halen on Recording Solo: 'It's My Artistic Expression'
Jim Cook, Ultimate Classic Rock
Wolfgang Van Halen said he was surprised by some people's reaction to his preference for recording Mammoth WVH songs entirely on his own.
The bandleader played every instrument on Mammoth WVH's self-titled 2021 debut album, and he's nearly completed the process again for the follow-up. Van Halen recently told Guitar World that he's tracked everything but the guitar solos, and he's planning to record each solo with a different guitar owned by his late father Eddie Van Halen.
"Some people try to turn me playing everything into a negative thing, which surprises me," Van Halen said. "It's like they think I won't let other people play on it or something like that. But really this is what Mammoth is and always has been – it's my artistic expression.
"I've been in bands before where you collaborate, and that's not what this is," he continued. "I have a live band, but in the studio, I do everything and have a fun time doing it. I enjoy being able to express myself musically in every avenue."
Van Halen said that, consequently, the second Mammoth WVH album will be "a bit similar" to the first ("because the same dude is writing it!"), but he's also widened the dynamic range of his songwriting. "I've gotten more confident and I know what the project is now, rather than trying to figure out what it was from the start, like on the first one," he explained.
"On the debut there was this width of what the project was," Van Halen added, citing softer, emotional songs like "Distance" and heavier cuts like "Stone." "What I want to do with this album is widen what that breadth is. Further left, for example, there's a song that's all on piano, so it has more of a softer vibe. But on the right, there's some really heavy shit in comparison to the debut! That's what I find really exciting. It's fun to stretch the definition of Mammoth on both sides."
Top 10 Reunion Tours
There are three certainties in the world of rock: Death, taxes and reunion tours.
Think You Know Van Halen?
More From Ultimate Classic Rock