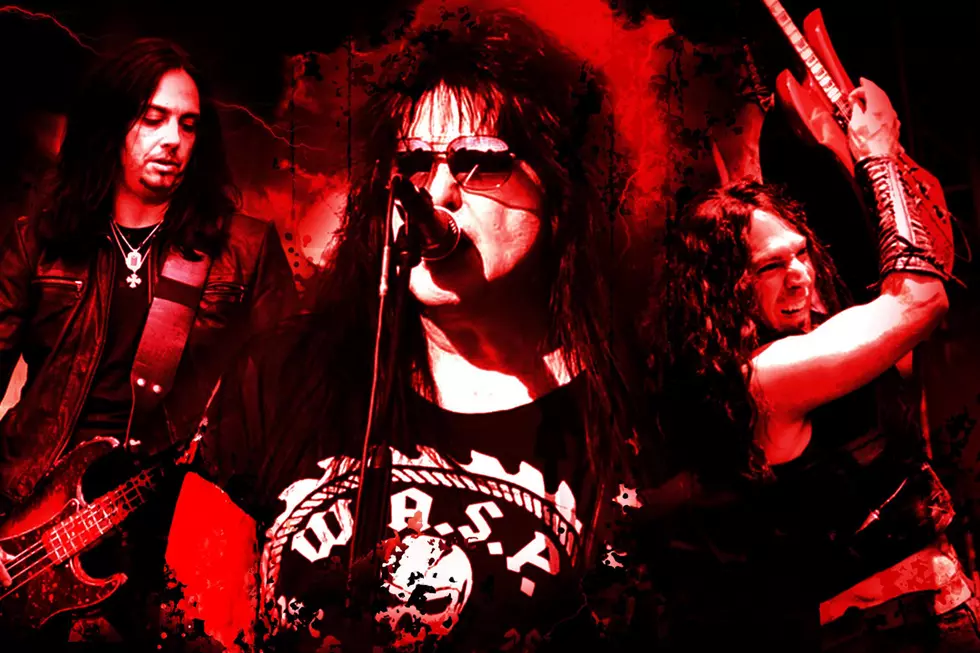 Listen to W.A.S.P.'s 'Last Runaway': Exclusive Premiere
Napalm
On Oct. 9, W.A.S.P. will release Golgotha, their 15th studio album and first since 2009's Babylon. We have the exclusive premiere of one of the record's songs, "Last Runaway," which you can listen to below.
"Forty years ago I came to Hollywood as a teenager," says frontman Blackie Lawless. "Terrified and scared out of my mind, I had no idea what waited there for me. The song 'Last Runaway' is an intensely personal account of what happened to me, not only then but over the years and the success that followed after. Be it a kid looking for success in the music business or any life challenging endeavor that someone would 'Runaway' from in life, I'm certain that everyone can relate to this story one way or another. It's another kid 'chasing the dream' and trying to survive it in the process. We've all been there."
Named after the hill where Jesus Christ was crucified, Golgotha (which means "place of the skull") continues their exploration of Biblical horror stories that W.A.S.P. employed on Babylon. ""There are times in any band's career that somehow all things mesh together," says Lawless. "Their experiences, influences, and personal timing bring them into a common space. This has happened with this record. Four years in the making has provided direction, but even greater reflection."
W.A.S.P.'s 'Golgotha' Track Listing
1. "Scream"
2. "Last Runaway"
3. "Shotgun"
4. "Miss You"
5. "Fallen Under"
6. "Slaves of the New World Order"
7. "Eyes of My Maker"
8. "Hero of the World"
9. "Golgotha"
See the Top 50 Heavy Metal Albums of All Time
The 10 Worst Rock and Roll Hall of Fame Snubs
More From Ultimate Classic Rock