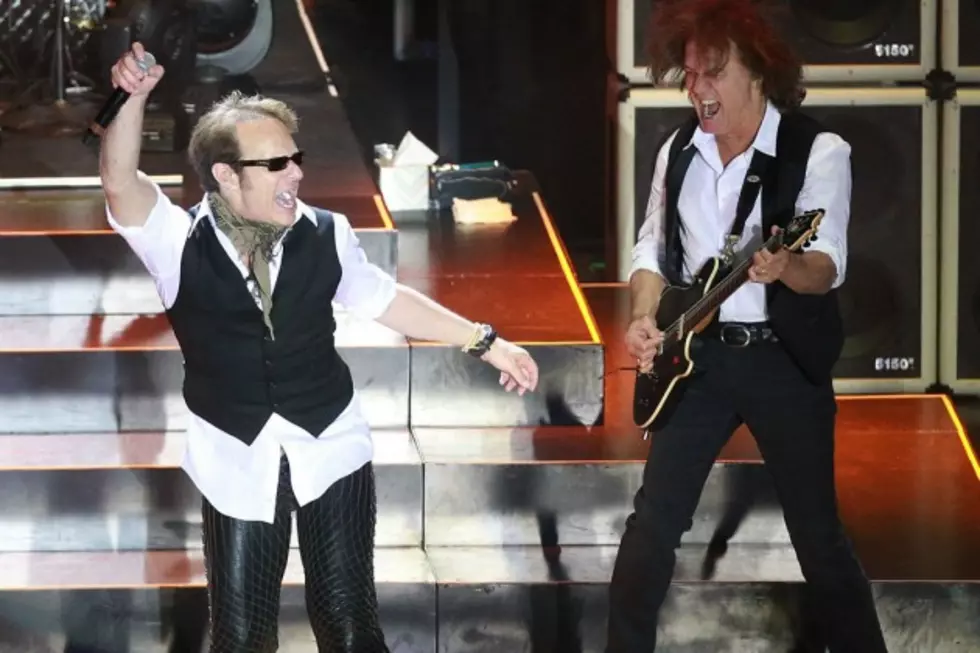 Van Halen Live DVD Rumored
Mark Metcalfe, Getty Images
According to Melodic Rock, unidentified sources close to the band are saying that not only is there "no indication that [David Lee Roth] has even been in real contact with the brothers let alone done any recording on 'new' songs," but there are "no plans whatsoever to record a new album." Instead, it looks like plans are afoot to release a live DVD.
The project is being described as "archival," which will no doubt raise fans' hopes for officially released footage from the band's early '80s tours, but Melodic Rock's sources say it'll instead be drawn from Van Halen's 2007-08 reunion tour with Roth, specifically from the May 23, 2008, stop at New York's Madison Square Garden. (You can check out the set list here.)
Given that this was a pivotal tour in late-period VH, it makes sense that it'd surface at some point, but it does seem a little odd that they'd decide to release it now. It's been nearly three years since the band's most recent album, and there's plenty of pent-up demand for new product; one would think that the sensible thing would be to either buckle down and finish another LP or take a deep dive into the video vaults and dig up something truly archival.
And hey, who knows? They might do either (or both) of those things. At this point, we're dealing with rumors.
You Think You Know Van Halen?