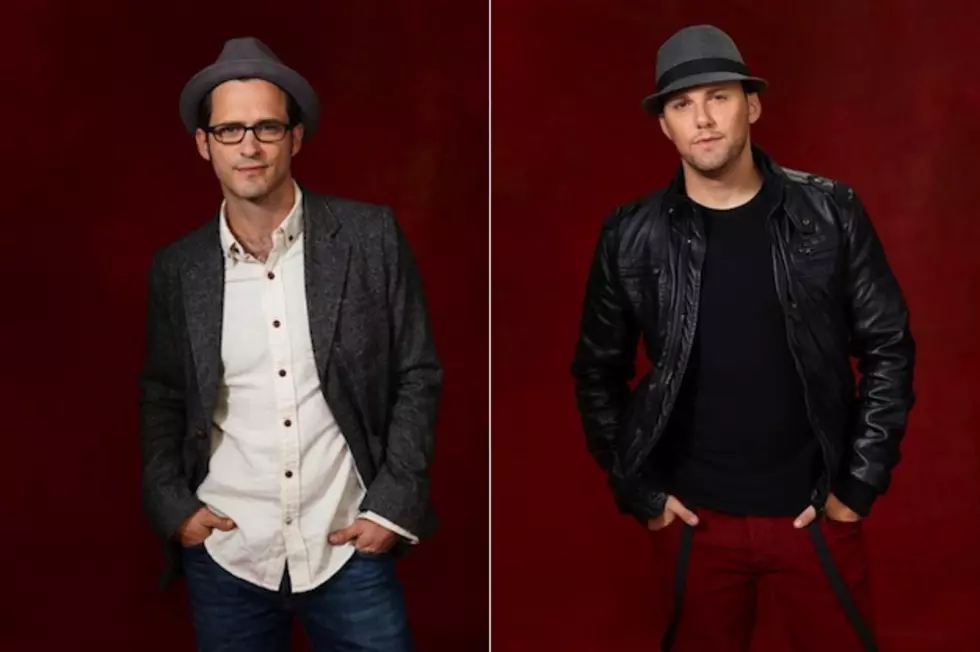 U2's 'Beautiful Day' Performed by Tony Lucca and Chris Cauley in Battle Round on 'The Voice'
It was the first night of Battle Rounds on 'The Voice' tonight, and the first two contestants entered the ring for a head-to-head performance of U2's 'Beautiful Day.'
Coach Adam Levine picked former Mousketeer Tony Lucca and club singer Chris Cauley to face off against each other. To help give Lucca a little more feedback, Levine brought in Grammy-winning superstar Alanis Morissette as a mentor. And for Cauley, Levine called upon R&B singer Robin Thicke to offer advice.
Once the two contestants were fully coached, they entered the ring for their singing dual. Lucca started things off with the first few lines, with Cauley taking over for the rest of the first verse. Cauley then took lead on the first chorus, with Lucca harmonizing. The pair switched roles on the second chorus.
Neither one came close to the mystique of Bono's original vocal, but it seemed like a pretty even battle as neither contestant had a major misstep or completely outshined the other one. However, it was left to Levine to choose which of his team members he wanted to continue on in the singing competition.
"I had no idea it was gonna be this close," remarked Levine, who ultimately chose Lucca as the contestant to move on to the next round of 'The Voice.'
Check back here for the video of the performance after the show.
More From Ultimate Classic Rock