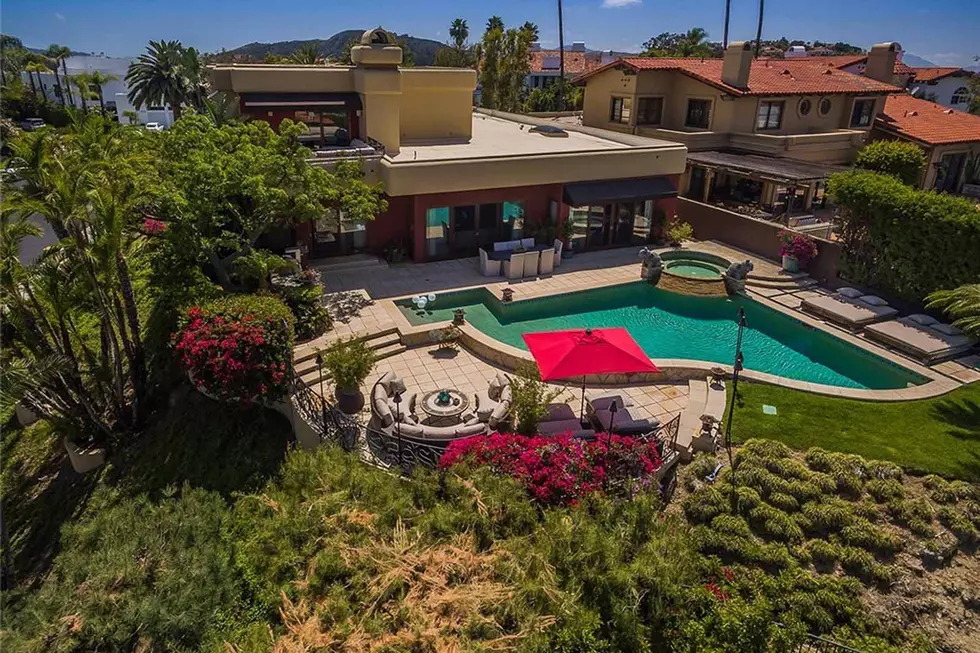 Tommy Lee's Home Sweet Home Can Be Yours for $4.65 Million
Surterre Properties
Two years after he first attempted to sell his house for $6 million, former Motley Crue drummer Tommy Lee has again changed agents, re-listed it and dropped the price. His home in Calabasas, Calif., is on the market for $4.65 million.
The listing is now at Surterre Properties, who describe the property at 24359 La Masina Court as a "one-of-a-kind architectural showplace" that "sits atop a unique cul-de-sac estate offering unparalleled views of both rolling hills to city lights." The three-level, six-bedroom, eight-bathroom home, which covers almost 10,000 square feet, has an atrium with indoor waterfalls and a retractable glass roof. Water appears to be a theme, as the home also has a koi pond, stone salt water spa and a salt water piano-shaped pool.
It also has a full gym, home theater, wine room, a second kitchen and an outdoor area for entertaining complete with a barbecue, fireplaces and torch lighting. Lee has converted the 13-car garage into a recording studio.
Lee bought the house, which was built in 1987, about a decade ago for $5.85 million. He first attempted to sell it in 2016 for $6 million, then took a million off the asking price in 2017. It was recently the site of an altercation between Lee and his son, Brandon, who knocked his father unconscious after Brandon took exception to comments made on social media about his mother, Pamela Anderson. Brandon, through a source, claimed that it was self-defense. Tommy had originally planned to pursue battery charges, but he apparently was unwilling to cooperate with the investigation, and the District Attorney's office dropped the case.
You can check out pictures of it below.
More From Ultimate Classic Rock