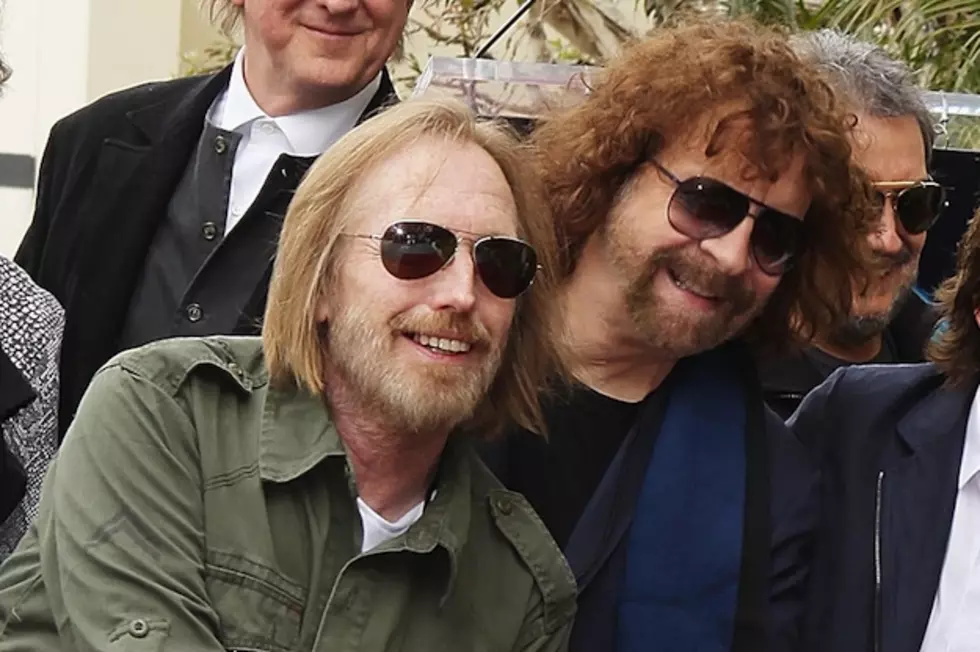 Tom Petty, ELO Songs Highlight 'Larry Crowne' Soundtrack
The soundtrack album drops this Tuesday (June 28), while the movie, starring Tom Hanks and Julia Roberts, hits theaters on Friday (July 1). The soundtrack features three Petty tunes ('Runnin' Down a Dream' 'Listen to Her Heart' and 'Walls No. 3') and two ELO' cuts ('Hold on Tight' and 'Calling America').
Billy Squier's 'The Stroke' is also on the disc, as is Smokey Robinson's 'Cruisin',' among other songs. Check out the complete track list below.
Larry Crowne: Music From the Motion Picture' Track List:
1. 'Hold on Tight' – Electric Light Orchestra
2. 'Runnin' Down a Dream' – Tom Petty
3. 'Something's Got Me Started' – Swingfly
4. 'The Stroke' – Billy Squier
5. 'Obsession' – Sky Ferreira
6. 'Calling America' – Electric Light Orchestra
7. 'Listen to Her Heart' – Tom Petty
8. 'Cruisin'' – Smokey Robinson
9. 'Faithful' – Tyler Hilton
10. 'Walls No. 3' – Tom Petty
11. 'I'll Do Better' – Jarrod Gorbel
12. 'The Hundredth Time' – Gigi
13. 'French Toast' – James Newton Howard
Watch the 'Larry Crowne' Trailer
More From Ultimate Classic Rock