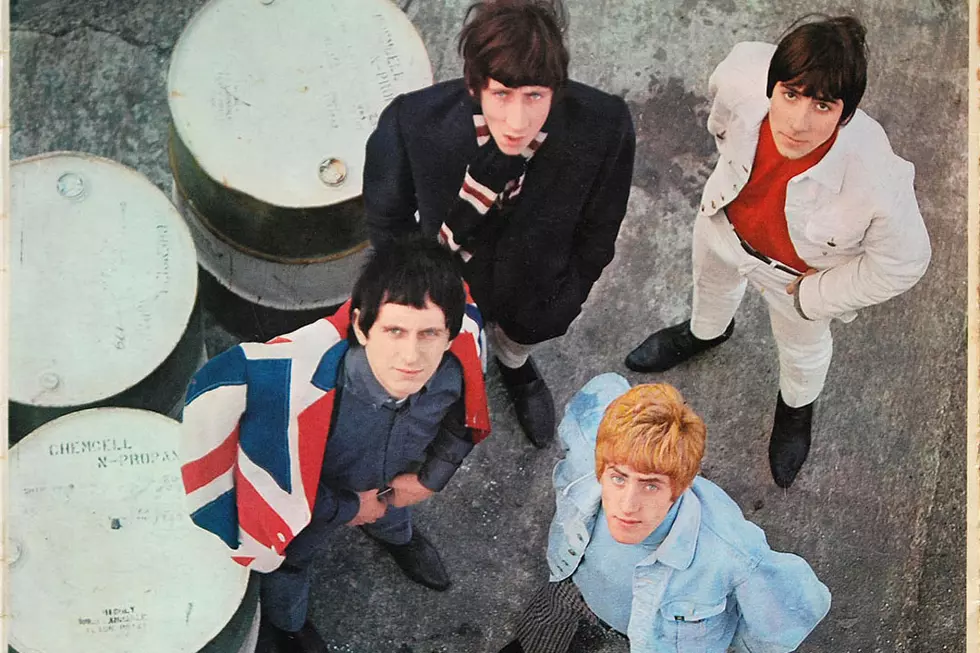 How the Who Created the Era-Defining 'My Generation'
Universal
Before the Who, there was nothing like them. After the Who, there have only been imitators. They were true originals.
Their sonic attack, their look and their attitude were distinctive and helped set them apart from everyone else making records at the time. By the middle of 1965, the Who had released two singles, "I Can't Explain" and "Anyway, Anywhere, Anyhow," and were about to start work on their third.
They were all set to record a Pete Townshend composition that would become both the band's signature song as well as an anthem for frustrated youth for decades to come, "My Generation." But the classic song almost never saw the light of day.
Co-manager Chris Stamp saw its potential from the start. "It really took a lot of convincing to get it going," he told Richard Barnes in the band biography The Who: Maximum R&B. "It took me at least two months to persuade Roger [Daltrey] and everybody that they should record it."
In its original incarnation, the track was much more rooted in the stark blues of artists like Jimmy Reed, but Stamp knew there was something else there to be unearthed. 
"I was surprised at Chris Stamp's initial interest in 'My Generation,'" Townshend recalled. "It was so lightweight. Kit [Lambert, the band's other manager] couldn't understand what he was talking about either."
Listen to the Who's 'My Generation'
After Townshend recorded a second demo of the song, things began to take shape. The first attempt at recording it was done in August at City of London Studios.
"It was small and poorly equipped," Townshend told Roy Carr in Anyway Anyhow Anywhere: The Who 1958-1978. "Kit Lambert was practicing recording production at the time." Over the next couple of months, two additional versions of "My Generation" were recorded, one at Marquee Sound Studios and one at Lansdowne Recording.
The definitive take was finally captured on Oct. 13, 1965 at IBC studios with producer Shel Talmy behind the boards. A couple run-throughs were attempted without Daltrey performing the legendary stuttering refrain. But once they stumbled upon that vocal device, it stuck.
"I knew immediately when we started doing that thing it was going to be a No. 1," recalled Talmy. "It was one of those things that sounded like a natural to me. We were all sky high by the time we were finished, because it had everything."
"My Generation" was eventually released on Oct. 29, 1965, and even though it was initially banned by the BBC (because of the stuttering), the record shot up to No. 2 in the U.K. Issued a month later in the U.S., the song failed to repeat that success stateside, making a brief appearance on the chart before stopping at No. 74. But it was only a matter of time before it became one of the era's most defining cuts.
 
 
The Best Song on Every LP by the Who
Why Don't More People Love This Album by the Who?
More From Ultimate Classic Rock