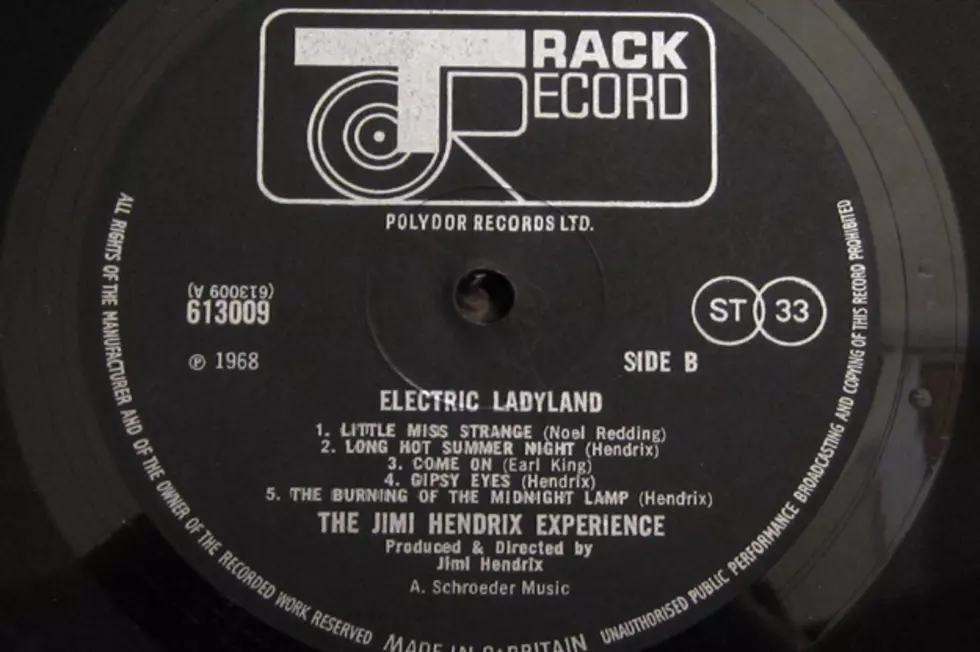 The Jimi Hendrix Experience 'Electric Ladyland' UK Vinyl Lands $2,000
The Jimi Hendrix Experience 'Electric Ladyland' UK vinyl sold for 1,250 British pounds (nearly $2000) last week during an eBay auction. This original stereo first pressing is very scarce and the record is actually advertised as a "genuine investment opportunity." The one person who placed the bid and won seemingly agreed.
Listed with all the details that tell the tale of this 1968 1st pressing, the seller shows photos of the record labels with inverted matrix numbers and re-assures interested parties that the cover is in excellent plus condition and has the laminated album cover and the original Polydor inner sleeves. The seller claims to have played it only four to five times, and that its original owner bought it on the day of its release.
The cover is the 1st pressing fold-out by Ernest. J. Day and features the large photos and blue text inside the cover. When a seller indicates that it "still crackles on opening," it's like a used car salesman saying "it still has that new car smell" and for some, those are the words that can seal the deal.
It's worth mentioning that this album cover is still creating controversy 44 years after its release. The seller begins the listing by apologizing to those who previously placed bids. Apparently, the first time he listed the album, eBay took it down 45 minutes before the auction was to end due to the female nudity depicted on the front gatefold cover. The record was re-listed without the image of the front cover.
More From Ultimate Classic Rock