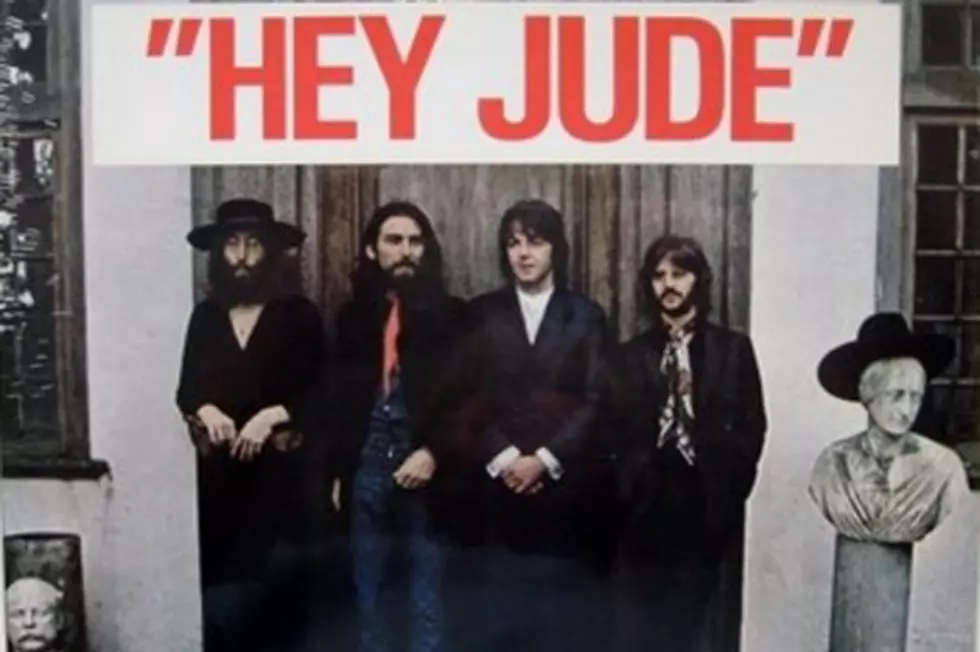 The Beatles 'Hey Jude' Vinyl Rarity Sells Big At Auction
Sixteen Beatles collectors bid on a 'Hey Jude' album that went up for auction on eBay last week. Ten days after its initial posting, the record, which started out at $9.99, landed the seller a grand total of $1,914.99.
This sealed copy was part of a record executive's personal collection and allegedly it's been tucked away safely in a cardboard box, never displayed or even seeing light, and quite obviously never played. The record also still had the original included bumper sticker in "exceptional condition," which increased the value immensely.
The ultra-rare 10 x 2" sticker was probably the clincher, as this one is adhered directly to the shrink wrap whereas others that can be found are adhered directly to the cover. According to Fab4Collectibles there are three variations of this sticker, the other two being 5 x 2" in size.
The site pictures another copy of this record which sold online for $2250.00, but it wasn't in as good of a condition as the subject of this article. So this eBay seller was perhaps right in suggesting that their copy is the "best known example in the world."
Still, that's a pretty big proclamation, especially when you're talking about collecting the Beatles. Once the word gets out about this transaction, it's likely that more 'Hey Jude' records "sealed with sticker" will appear on the market. We're scouring our parents' collection next time we visit, that's for sure.
More From Ultimate Classic Rock