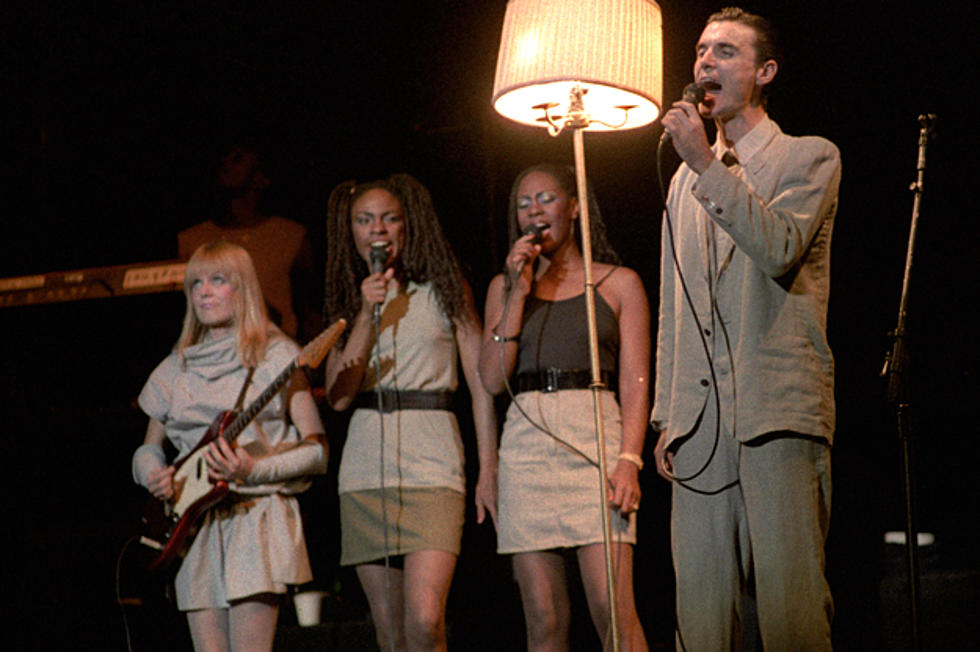 Talking Heads, 'Once in a Lifetime' – Video of the Week
David Byrne of the Talking Heads turns 60 years old today (May 14, 2012), making this the perfect time to revisit the band's transcendent rendition of 'Once in a Lifetime' from the 1984 concert film 'Stop Making Sense.'
'Once in a Lifetime' was the first single released from the band's landmark 1980 album 'Remain in Light.' But as great as that version is -- with skeletal, overlapping rhythms, hypnotic keyboards and funk guitar all bouncing around Byrne's alternately detached and impassioned vocals -- the live version might be even better.
Three years after the release of that album, having expanded their original four-piece line-up with the addition of several musicians, including Parliament-Funkadelic keyboardist Bernie Worell, Talking Heads are able to conjure a deeper, full-bodied version of the song, with a much more prominent low end.
But as you can see from this clip, Byrne is justifiably the focus of this performance, delivering a stunningly confident, expansive and impassioned reading vocally. The richness and range of his singing, and the emotion and pathos he pulls out of the song's lyrics, are even more impressive when you consider he's also basically conducting a bizarro-world aerobics class at the same time.
Already quite sweaty from the first half of an incredibly high-energy show, this version of 'Once in a Lifetime' finds Byrne in motion right from the start, performing a jerking seizure-type of dance that's best seen and not imitated. Throughout the track, he dances, shakes, gestures and slaps himself on the forehead enough times that he'd probably be subjected to a concussion exam if he were in the NFL.
It's charismatic, unique performances like this that make 'Stop Making Sense' one of the best rock concert films of all time, and if you haven't seen it yet we can't think of many better ways to spend your evening.
Watch Talking Heads Perform 'Once in a Lifetime' from 'Stop Making Sense'