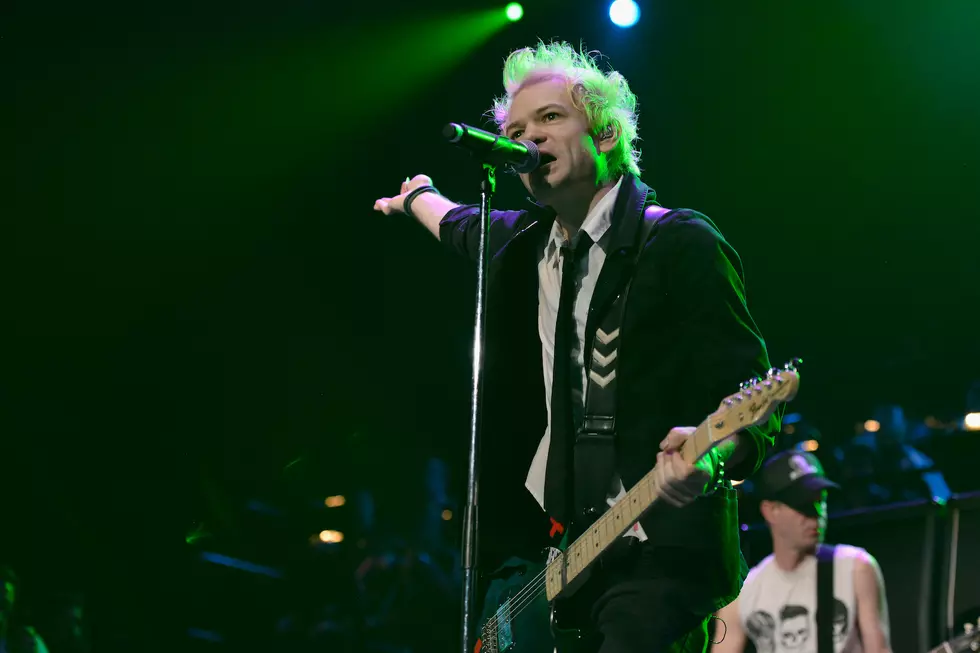 Pop-Punk Veterans Sum 41 Announce Breakup
Duane Prokop, Getty Images
Sum 41 has announced their breakup after 27 years together.
The Canadian pop-punk stalwarts revealed their plans to disband in a statement posted to social media. "Being in Sum 41 since 1996 brought us some of the best moments of our lives," they wrote. "We are forever grateful to our fans both old and new, who have supported us in every way. It is hard to articulate the love and respect we have for all of you and we wanted you to hear this from us first.
"Sum 41 will be disbanding," they continued. "We will still be finishing all of our current upcoming tour dates this year, and we're looking forward to releasing our final album Heaven :x: Hell, along with a final worldwide headlining tour to celebrate. Details will be announced as soon as we have them.
"For now, we look forward to seeing all of you skumfuks on the road and are excited for what the future will bring for each of us," the statement concluded. "Thank you for the last 27 years of Sum 41."
Formed in 1996 in Ontario by guitarist Deryck Whibley, drummer Steve Jocz, bassist Richard Roy and Jon Marshall, Sum 41 released their debut EP, Half Hour of Power, in 2000. Whibley had become the band's lead singer by that point, and with him at the helm, Sum 41 became a fixture of the early-2000s pop-punk zeitgeist. Their 2001 full-length debut, All Killer No Filler, was a platinum-selling success in the United States, and their next two albums, 2002's Does This Look Infected? and 2004's Chuck, both went gold.
Watch Sum 41's 'Fat Lip' Video
Although they're best known for sugary, irreverent pop-punk classics like "Fat Lip," "In Too Deep" and "Still Waiting," Sum 41 always wore their love for classic rock and heavy metal on their sleeves. Songs like the audaciously titled "Grab the Devil by the Horns and **** Him Up the Ass" featured New Wave of British Heavy Metal-inspired guitar harmonies, and the band routinely covered Queen and Metallica in concert. In 2001, they also covered Motley Crue and Judas Priest at MTV's 20th anniversary with help from Tommy Lee and Rob Halford.
"That was the single most important moment in our career and in our lives at that time," Whibley recently recalled of the fateful MTV performance. "And from the next day, everything sorta took off. The ['Fat Lip'] video went into heavy rotation, the song went up the charts, and it just kinda went worldwide, and it just kinda took off."
Watch Sum 41 Play With Tommy Lee and Rob Halford
Sum 41 will launch a brief European tour on June 1 before visiting the U.S. with the Offspring and Simple Plan in August.
Top 100 '90s Rock Albums
Any discussion of the Top 100 '90s Rock Albums will have to include some grunge, and this one is no different.
More From Ultimate Classic Rock