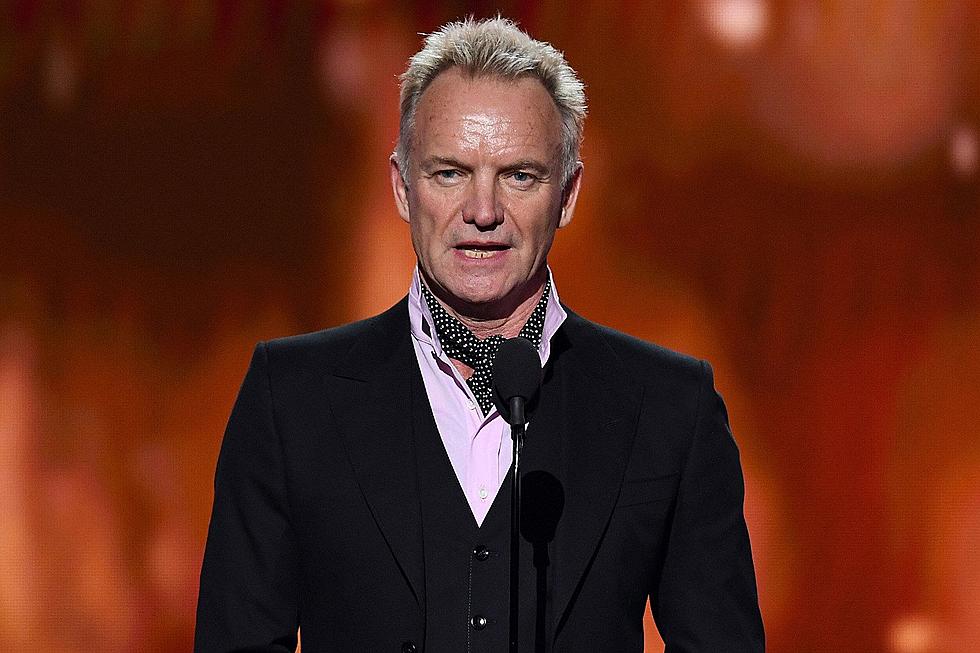 Sting Laments the Rise of AI Songwriting
Kevin Winter, Getty Images
Sting said there's a battle coming against AI songwriting.
In a recent interview with the BBC, the former Police frontman spoke about the issue, emphasizing his belief that truly meaningful songwriting can come only from people.
"The building blocks of music belong to us, to human beings," he said. "That's going to be a battle we all have to fight in the next couple of years: defending our human capital against AI."
Sting admitted that the new musical technology might be appropriate in some circumstances, but it doesn't impress him. He compared it to "the way I watch a movie with CGI."
"I get immediately bored when I see a computer-generated image," he explained. "I imagine I will feel the same way about AI making music. ... Maybe for electronic dance music, it works. But for songs expressing emotions, I don't think I will be moved by it."
Even though the technology has existed for years, the use of AI in music-making has been on the rise lately. Last month, a YouTube user uploaded solo songs by John Lennon and Paul McCartney reimagined with AI to sound like Beatles tracks, even swapping the two artists' voices. A Beach Boys fan used AI to complete what he thinks is the definitive version of the band's fabled Smile album last month, as well.
The practice has raised legal questions. The U.S. Copyright Office recently ruled that pieces of artistic material made using AI, including songs, are only sometimes eligible for copyright protection.
Sting said that while there may be some occasional benefits to AI, it's a slippery slope. "The tools are useful, but we have to be driving them," he said. "I don't think we can allow the machines to just take over. We have to be wary."
The Police Albums Ranked
They made only handful of records, but all offer plenty of rewards.
More From Ultimate Classic Rock