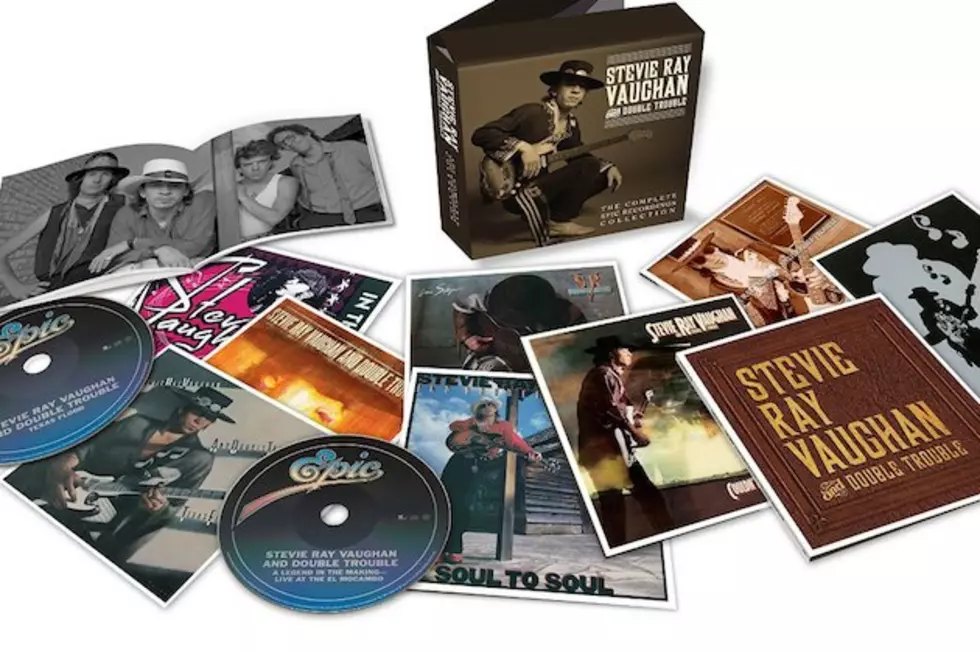 Career-Spanning Stevie Ray Vaughan Box Set on the Way
Epic /Legacy
Music fans will have a chance to amass nearly every Stevie Ray Vaughan recording in one place with the Oct. 28 release of 'Stevie Ray Vaughan and Double Trouble: The Complete Epic Recordings Collection.'
Spanning 12 discs, this new set features every Double Trouble studio album, from 1983's 'Texas Flood' through 1989's 'In Step.' Also of note are a series of live and rarities discs, highlighted by the first CD release of a 1983 performance at the El Mocambo club in Toronto that had previously been available only on video. Other live offerings include July 17, 1982, and July 15, 1985, performances at Montreux; an Oct. 4, 1984, stop at New York City's Carnegie Hall; and a 'Live Alive' compilation of music from Montreux, Austin and Dallas from 1985 and 1986.
Before his tragic death in a 1990 helicopter crash, Vaughan was in the middle of a short but widely celebrated seven-year career. Every one of his studio projects went at least platinum, and he claimed six Grammy awards along the way.
Absent from 'Stevie Ray Vaughan and Double Trouble: The Complete Epic Recordings Collection,' however, is the 1991 posthumous album 'The Sky Is Crying' -- though many of that project's best moments are included on the two discs devoted to archival music. 'Family Style,' a 1990 release in which Stevie Ray collaborated with his brother Jimmie Vaughan, is missing, too.
More From Ultimate Classic Rock