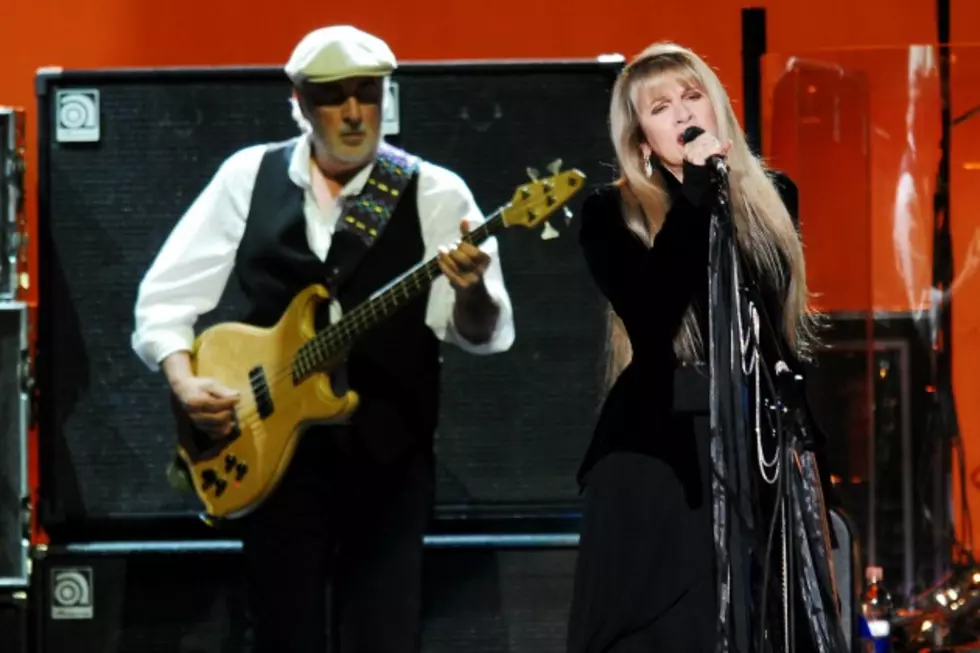 Stevie Nicks Says John McVie Is 'Gonna Be Fine'
Rob Loud, Getty Images
It takes a lot of fortitude to log nearly five decades in a band as infamously tempestuous as Fleetwood Mac, so even though he isn't the most vocal fellow in the group, we know John McVie is a strong person. And according to McVie's longtime bandmate Stevie Nicks, it's that strength that will pull him through his recent cancer scare.
"He's good," Nicks told Us Weekly during a recent interview. "He's got his treatment, and now he did a show on [Dec.] 30th and 31st, another [concert], then he has surgery next week ... I'm not the least bit worried about John. He's very, very strong and a man of very few words. He's not a person to mess with."
We've been optimistic about McVie's chances for recovery, especially since the band announced he'd be returning to the stage for some upcoming shows, but Nicks seems especially certain that he'll pull through.
Rolling Stone quotes ABC News Radio from December, in which Nicks assured fans, "If I ever had any psychic knowledge about me in this body, I am telling you that John McVie is gonna be just fine. He's gonna have a little operation. He'll probably take a couple weeks to recover, and then sky's the limit!"
More From Ultimate Classic Rock