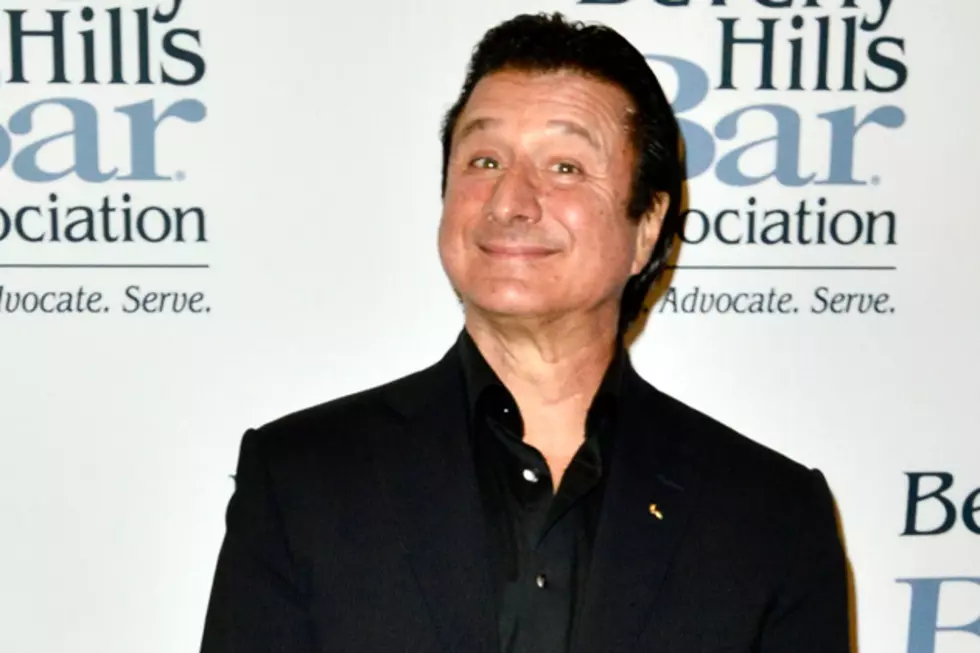 Steve Perry Speaks About Returning to the Stage and Hints at New Solo Record
Jerod Harris, Getty Images
In a new interview with Classic Rock Magazine, Perry finally went on the record about his motivations for partnering up with the alt-rock group. "I was just having fun," he said. "In a world where it's hard to keep a secret, it felt so much fun to walk out there to an unsuspecting crowd."
For Perry, who hadn't performed live in over 18 years, the feeling of being in front of a crowd again proved more than he bargained for. "When E announced me I thought I'd take the piss and hang back a while," he explained. "But finally I'm out there; the audience saw me, and I hadn't experienced that kind of emotion in quite a while. It was beyond exhilarating."
While speculation has run rampant from all corners that these showings with Eels might somehow lead to a full-on Journey reunion, Perry quickly nipped that thought in the bud. "People have been putting two and two together – but this wasn't about a reunion with Journey. There is no reunion." Adding, "I'm not the person I was 30 years ago; that person is gone."
The singer may not have any designs to partner with his old band again at this time, but that's not to say there aren't other projects on his mind. In the interview, Perry revealed that he is indeed writing new material in the hopes of releasing a brand new solo record. "I wrote a new song just last week," he noted.
More From Ultimate Classic Rock