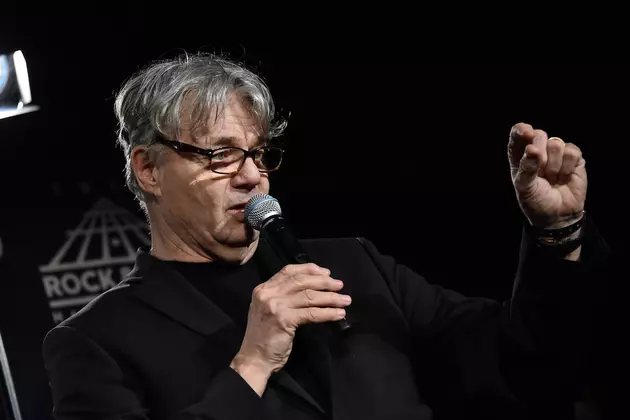 Steve Miller Calls Rock Hall a Bunch of 'F—ing Gangsters and Crooks'
Mike Coppola, Getty Images
"The whole experience should be completely redesigned and become much more artist-friendly," he tells Rolling Stone in a new interview. "Starting from who you can invite, what you can do, how long you can play, what you can say. The whole thing is sort of an amateur production and doing this is harder than doing a 20-city tour."
Miller would also like to see the Hall of Fame become far more inclusive, saying "they got elitist with it," in an interview with Cleveland.com. "I don't think they were very smart in the way they ... narrowed the gene pool," he pointed out. "Should the Moody Blues be in the Rock and Roll Hall of Fame? That's absurd. Of course they should be. Should [former bandmate] Boz [Scaggs]? Of course he should. Look at the depth and broadness of it all, and this is what I mean about elitism. If there were 3,000 people in the Rock and Roll Hall of Fame, the musical education would be so much better than this little elite thing."
The inclusiveness he's arguing for includes rap artists like N.W.A, who faced criticism from Gene Simmons when they were inducted this year along with Miller. "Hip-hop belongs in the Rock and Roll Hall of Fame," Miller told Cleveland.com. "It's one of the most radical, revolutionary and reactionary music there is. What do you think the '60s were?"
When it's all said and done, Miller came away with a decidedly bad taste in his mouth. "This whole industry f---ing sucks, and this little get-together you guys have here is like a private boys' club," he told Rolling Stone. "It's a bunch of jackasses and jerks and f--ing gangsters and crooks who've f--ing stolen everything from a f--ing artist. Telling the artist to come out here and tap dance."
So what drove him to attend the ceremony anyway? "I came out here for my fans," Miller said. "I came out for the people who take it seriously."
Steve Miller Band Albums Ranked Worst to Best
More From Ultimate Classic Rock