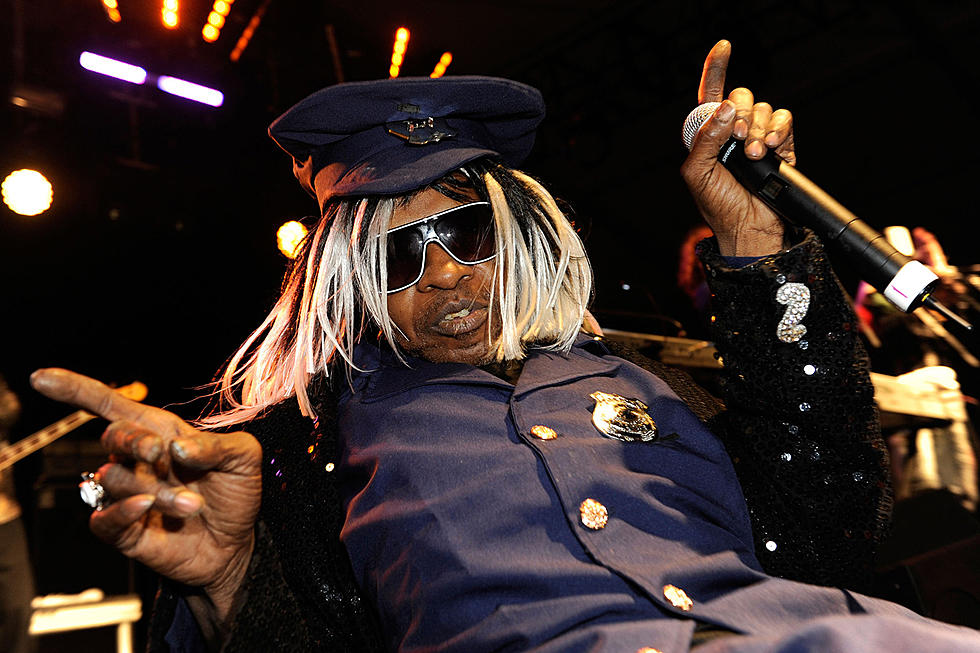 Sly Stone Says He Only Quit Drugs After Four Final Warnings
Charley Gallay, Getty Images
Sly Stone admits it took multiple emergency hospital experiences before he listened to doctors' final warnings over his lifestyle.
He says he gave up drugs in 2019 after using them as a crutch for most of his career. Stone made his decision after his fourth health alert over a number of years.
"They told me that if I kept smoking, I would ruin my lungs or I might die," Stone tells The Guardian. On the first three occasions, he ignored the advice and discharged himself from the hospital, then contacted his dealer as soon as he got home.
READ MORE: How Sly and the Family Stone Defined an Era With 'Stand'
In 2019, Stone added, "I just decided. From the way I was feeling, I took it serious this time. Once I decided, it just happened." At 80, his lifestyle has taken its toll: "I have trouble with my lungs, trouble with my voice, trouble with my hearing and trouble with the rest of my body, too."
Saddest of all, Stone says he's too weak to continue working, saying his problems "haven't stopped me from hearing music, but they have stopped me from making it." Then he added: "I can hear music in my mind."
Stone managed to keep creating during the worst period of his addiction. "I didn't like to be the kind of person who just drew the blinds and didn't work," he said. "But I might have stopped [doing drugs] sooner, knowing what I know now."
Sly Stone's Memoir Will Tell All
He'll go into more detail in his memoir, Thank You (Falettinme Be Mice Elf Agin), to be published on Oct. 17 by Auwa Books. Among a number of subjects, he'll also address the reputation for unreliability he acquired in the '70s, after Stone started canceling shows at short notice or simply not showing up.
"The only thing I know that would have made life easier was to get booked into fewer shows, and get more information about when they were happening and where," he told The Guardian. "The thing about being late to shows or not coming out started to be a reputation, which wasn't fair. A little of it was me, but most of it was the way the shows were organized or disorganized."
READ MORE: When Sly and the Family Stone Went Mainstream
Reflecting on the influence he had on other artists, Stone said he was "never annoyed" by seeing them follow his musical lead. "I was always happy if someone took the things I was doing and they liked them enough to want to do them on their own," he said. "I'm proud that the music I made inspired people."
Stone remains hopeful of releasing a series of unheard songs he's written over 30 years, as some sources say there are thousands of tracks in his archive. Writing the book, he added, was a satisfying task. "I always wanted to tell my story, partly because not everybody knew my side of the story on some things," Stone said. "But the time wasn't right and I wasn't ready. When I got clean in 2019, that let the process start."
Top 25 Soul Albums of the '70s
There's more to the decade than Marvin Gaye and Stevie Wonder, but those legends are well represented.
Gallery Credit: Michael Gallucci
They Hated Their Own Albums
More From Ultimate Classic Rock