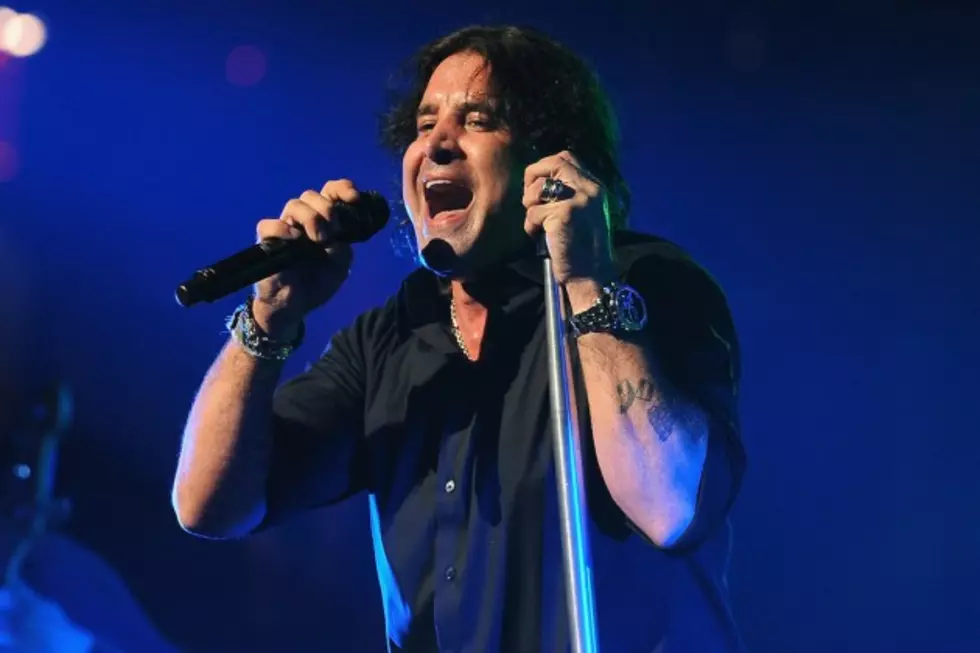 Scott Stapp's Bandmates and Family Members React to Creed Singer's Meltdown
Fernando Leon, Getty Images
As Creed frontman Scott Stapp continues to sort out whatever issues led to the recent public meltdown culminating (for now) in his mother-in-law and estranged wife trying to have him temporarily committed, Stapp's son and bandmates have shared their concern and confusion via social media.
Sixteen-year-old Jagger Stapp, responding to a series of "now playing" posts on his father's Facebook page, offered some tough love via Twitter, telling followers, "My dad is too busy posting songs on his FB hiding out for attention rather then [sic] getting his act together #dadstop ... To all tho [sic] confused, my father once again chose drugs over his family. He needs help, but refuses to get it. He's been on a 9 week binge."
The elder Stapp, for his part, has maintained that he's sober and being tested weekly to prove it, but the divorce papers filed by his wife Jaclyn tell a different story, alleging that he's been taking a variety of drugs since leaving their home in October. Stapp continues to insist that he's been the victim of extensive financial fraud totaling the tens of millions, and has vowed to make sure "justice is served."
To that end, Stapp has used the official Creed Facebook page to try and drum up crowdfunding support for his latest ventures, which include a new solo album and a novel. He's currently seeking $480,000 for both projects, although his efforts have already inspired at least one anti-Stapp campaign.
More than anything, fans seem concerned for Stapp's well-being, and have questioned why Creed's social media outlets are being used as a mouthpiece for the band's troubled singer. Guitarist Mark Tremonti has pointed the finger at the group's label, insisting reps there gave Stapp the password for their Facebook account.
Meanwhile, bassist Brian Marshall has assured fans, "I just wanted everyone to know that I've reached out to Scott Stapp. We talked briefly yesterday and he seems to be okay. ... I let him know that we were all worried and if he needed a sober friend to talk to that I'm always available."
See the Mugshots of Scott Stapp and Other Rock Stars
More From Ultimate Classic Rock